QUICKFINDER & GREEN TRAVEL MAPS FOR CERTIFICATES
Global transparency and market access
Sustainable tourism requires transparency and credibility, visibility and market access. ECOTRANS as an independent not-for-profit organisation is managing the global list of environmental and sustainability certificates in tourism with meanwhile more than 200 systems. The Global Certification Quickfinder and the Green Travel Maps help certificates to be easily found by their (potential) applicants and to give global visibility to their certified businesses, destinations and tour operators.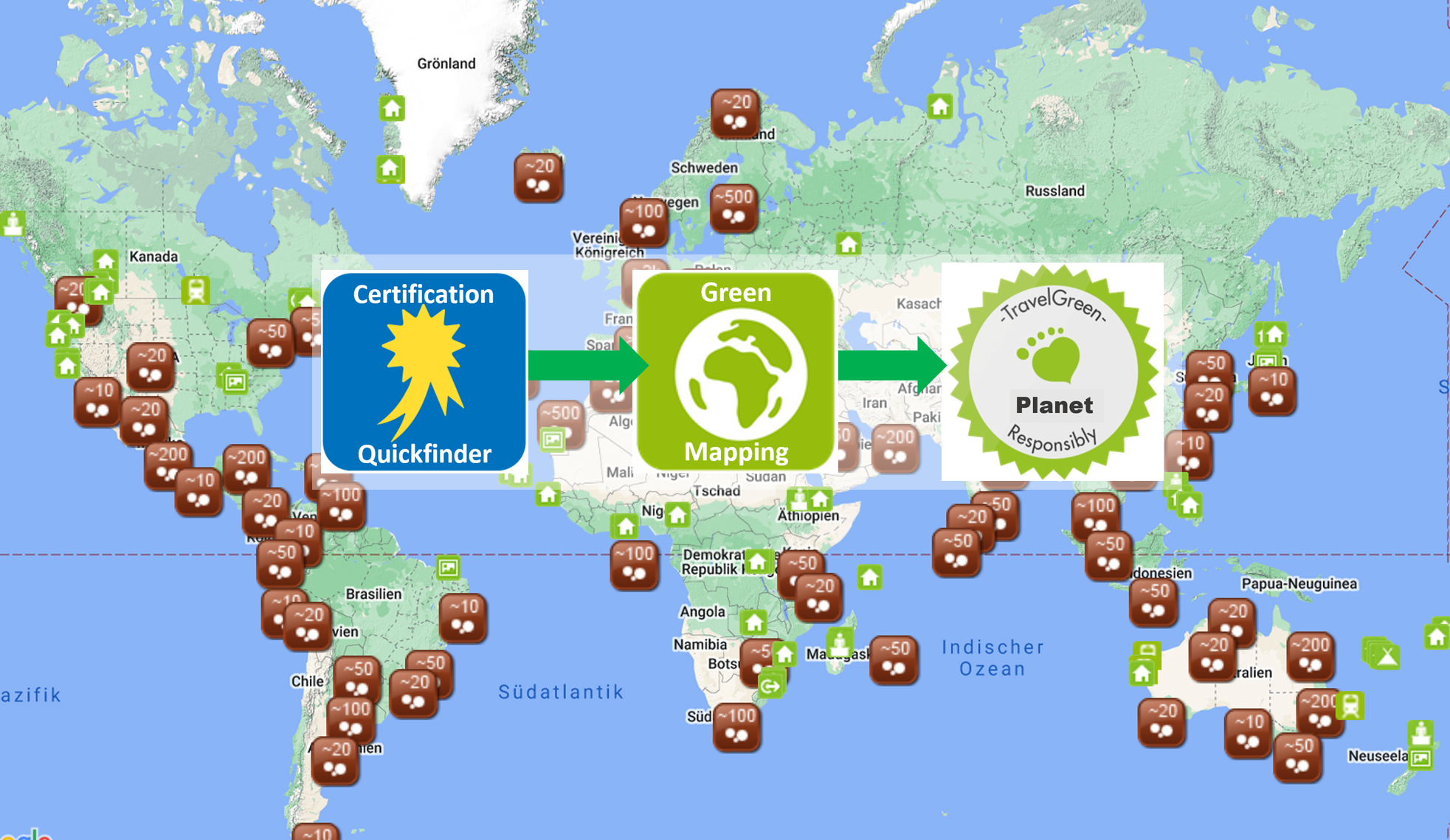 Boosting Sustainable Tourism through Certification


Thanks to the financial support from the EU COSME Programme and ECOTRANS the following services are offered for 3 years for free (2021-2023) to all environmental and sustainability certification programmes for tourism worldwide - to support transparency, visibility and market access of sustainable tourism.
*) Extra hosting and helpdesk services on demand
**) Procedure:
ECOTRANS first informs the certification programme about the interest of a marketing partner in receiving the list for identifying certified businesses in their existing and for their future offer and for promoting these certified businesses and destinations in their products and services as a contribution to the sustainable development of tourism.
In agreement with the certification programme as owner of the list ECOTRANS will then forward the listing from the Green Travel Maps as RDF export for that purpose only. The certification programme keeps their listing on the Green Travel Maps up-to-date (every 3 months).