KNOWLEDGE NETWORKING, TRAINING AND EDUCATION
The post-industrial era has been characterized by the rise of Information and Communications Technology (ICT) and the creation of the global knowledge economy. Investment in the development of human potential through networking, education and training is the primary mechanism not just to foster innovation and to compete to survive individually, but also to work together to meet the common challenges of sustainable development. Life Long Learning and ICT skills development have come together in networking processes to bring into existence the concept of Knowledge and Innovation Communities (KICs) or Knowledge Alliances, usually cluster-level networking programmes that are the means to manage our contemporary mass information, training and education needs.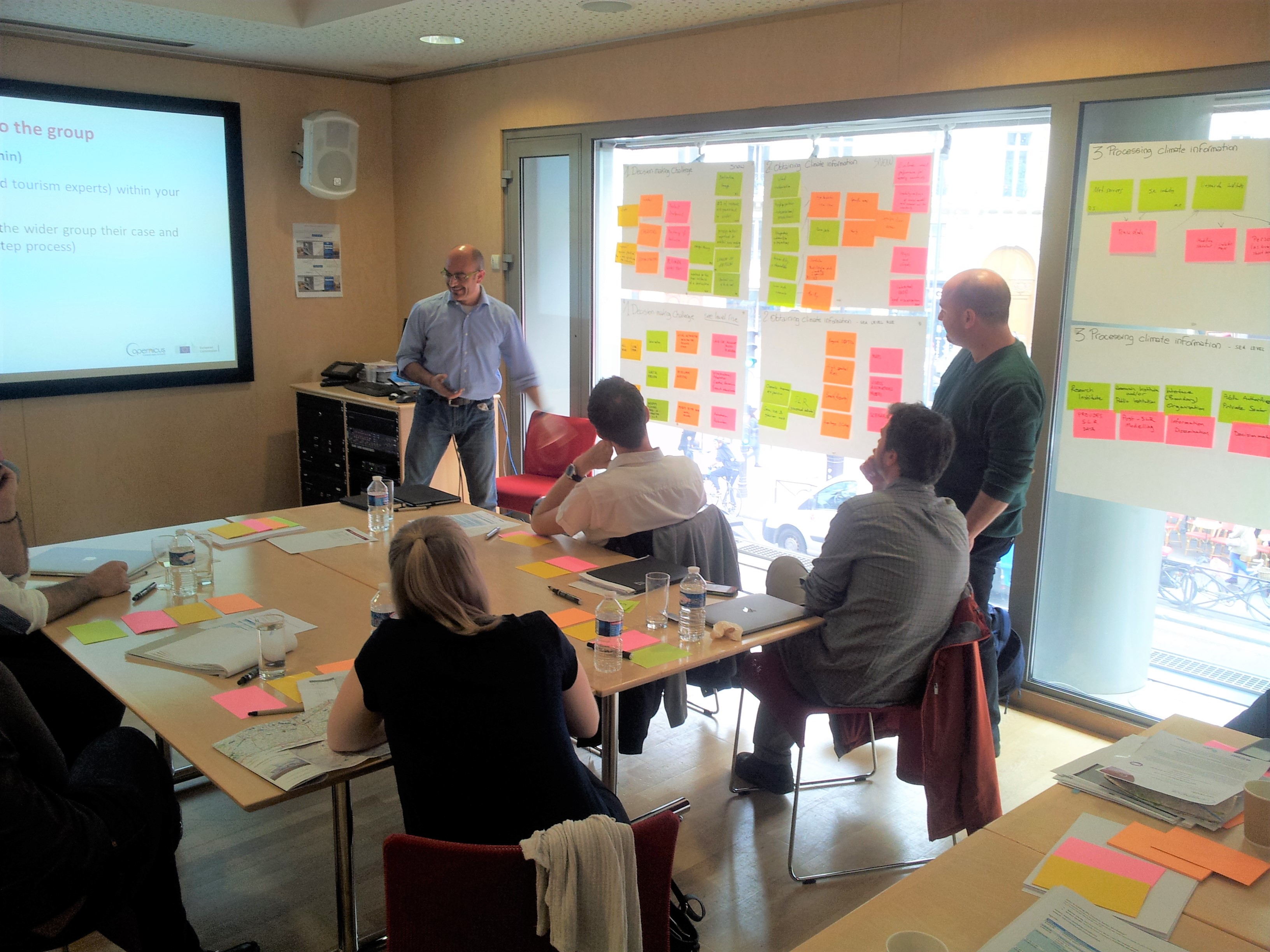 The implementation of sustainable tourism requires a knowledgeable, skilled and professional workforce that can adapt and innovate in the face of the multiple and complex challenges of being successful in a worldwide high-earning, high-impact industry.
| | | |
| --- | --- | --- |
| | | In order to improve training and education systems in a knowledge economy there is often a need to establish networks or partnerships to implement specific projects. Many single issue NGOs can offer dedicated training and education in such collaborative efforts. |
| | | Education and training professionals can support sustainable tourism in a number of ways e.g. through content of courses and learning materials (on and off line), developing topic learning areas and regional learning offers, managing projects, hosting forums, organize conferences, workshops, and publishing and disseminating articles. |
| | | Destination management organisations can set up destination learning areas to improve networking, training and educational offers in the destination. |
| | | SME and Micro enterprises need networking, training and education processes to improve competitiveness and sustainability. As recipients of training and education, businesses need concise and commercially relevant learning experiences. They should also seek to build sustainability education into their in-house training systems. |
| | | Social networking has risen to the top of the travel agenda as consumers look beyond conventional advertising methods to gain first hand experiences from other travellers. Informal education through the media can be used to promote the sustainable travel message to consumers. |
Create an account on this server and apply for contribution rights