SERVICES
The Tourism2030 platform aims to support the tourism sector in making their products and services more sustainable and visible. ECOTRANS is managing the platform and offers free services - like the global Knowledge Base for exchange and networking - as well as fee based services - such as the Global green market place listing for environmntal and sustainability certification programmes and the Green Travel Maps for local, regional and national destinations.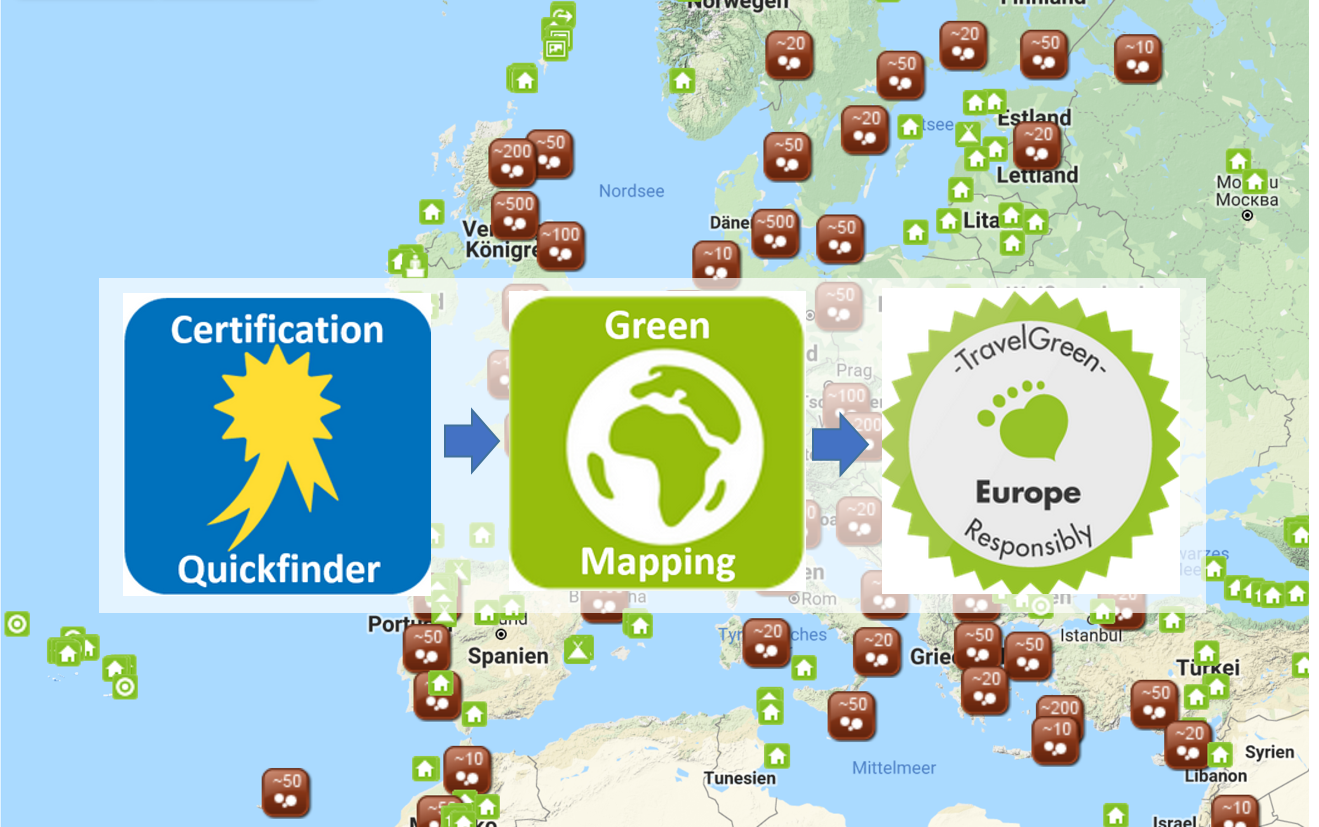 Helping you making your tourism more sustainable and visible
A free service for all

Choose your topic of interest, find contacts, tools, publications and good practice examples, submit and share your own information!

The comprehensive knowledge base and listing on Tourism2030 is free, on a public access basis, but certain web-space services and training, education and development programmes are charged to pay for the maintenance and development of the site, and to independently manage its collective operational information workflow, which is structured as a global to local Tourism Knowledge Innovation Community platform.

Global Certification Quickfinder

A service for certificates

You are certifying tourism businesses or destinations for their environmental and sustainability efforts and performance? Tourism2030 provides world wide transparency and market access for your responsible/sustainable tourism place, product or service!

Show your certificate on th4 Global Certification Quickfinder and place your certified offer on the Green Travel Maps, where users can zoom to their destination or topic of interest, can choose any type of travel & tourism service - e.g. accommodation providers -, can select a business or destination, and can see on the short description the logo & link to the profile description of their "green proof".

A service for destinations

Order your map and use it for managing, marketing and monitoring your green tourism offer.

"Green Travel Maps" on DestiNet is a new planning service for local, regional or national tourism marketing organizations and destinations, aiming to identify and map and raise the number of tourist attractions and products that demonstrably contribute to a environmentally friendly and socially compatible tourism in the destination area, proved by certificates, labels and awards for sustainable tourism.
For further information please contact.destinet@ecotrans.de