TRAVEL, TRANSPORT & MOBILITY
Sustainable transport and travel is often referred to as "soft mobility" or "sustainable mobility. The transport and travel infrastructure for the movement of goods and people is a fundamental challenge and opportunity for sustainable tourism development. Touristic transport, especially car and air traffic, is on the rise and contributes considerably to pollution and climate change. Developing and encouraging the use of different means of transport (multi-modal) with low impact on the environment, e.g. cycling, walking, car sharing, fuel-efficient transport systems and the use of electric vehicles is a key to reducing travellers' ecological footprint, as is the need to reduce the distance for the transportation of goods, favouring local goods and service provision.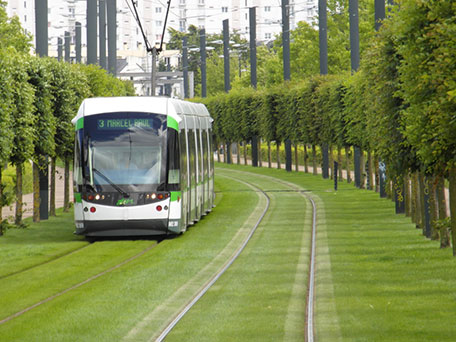 Your Role

Experience shows that the development of sustainable mobility requires a multi-stakeholder approach. Collaboration between politicians, the local community, NGOs, experts, destinations, businesses and travellers is essential for making sustainable transport a success – by adapting it to stakeholders' interests and making information available for everyone.