TOURISM2030 COMMUNITY
Sharing and networking

If you are interested in learning and working for making tourism more sustainable you are invited to register as Tourism2030 user and get following privileges:
1. you get free access to special information sections and tools, e.g. "Good Practice Destinations in Europe" or the "Certified Tourism Quickfinder
2. you can submit and share your information, e.g. events news, good practices, tools, publications, course, and more
3. you can meet and exchange with other Tourism2030 users on the map for making tourism more sustainable!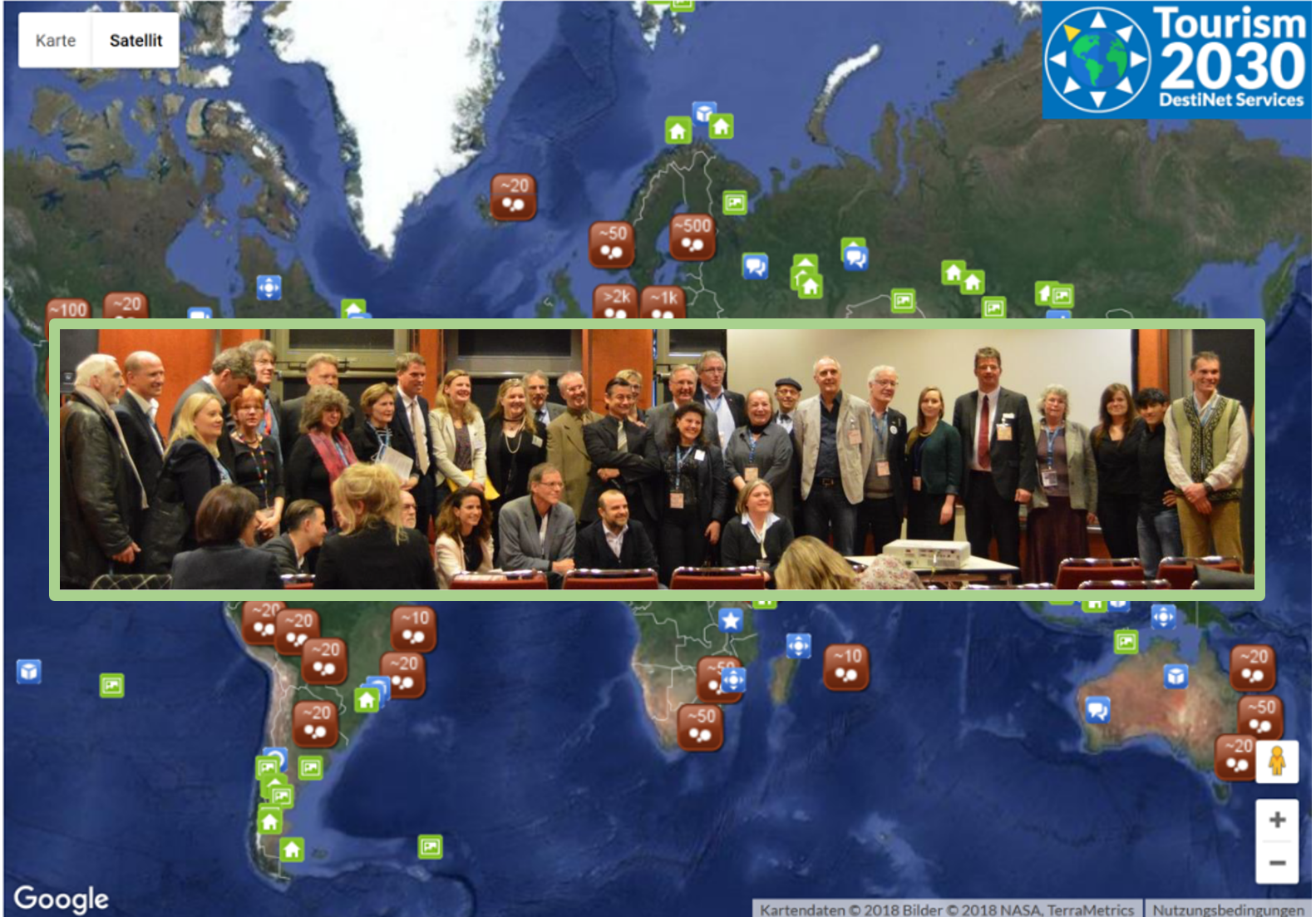 Join the Tourism2030 Community map

Are you a registered Tourism2030 user? Just login and fill in further contact details to describe and display you on the map.

Not yet signed in as a Tourism2030 user? Register here
NEW in 2021: The Tourism Sustainability Collaborative Initiative of the Decade!
Let's set up a Local to Global Tourism SCP (Sustainable Consumption and Production) Supply Chain Certifcation System on Tourism 2030.
We will soon invite you to join us in the European Tourism Going Green 2030 Clustering Project and to visit the Tourism 2030 SCP Supply Chain Certification Cluster home page (under construction /restricted)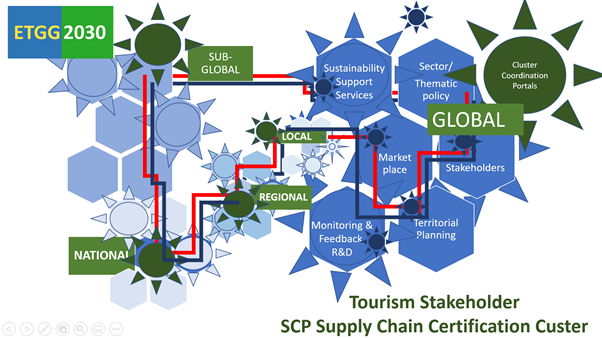 Contact: Gordon Sillence/ ECOTRANS