TRIANGLE GOING GREEN BUSINESS PROGRAMME
A TRIANGLE Service for SME and Destinations
The Going Green - Travel & Tourism 2030 programme is a TRIANGLE business sustainability outreach service for members & beneficiaries who wish to face the challenges and take the opportunities of the 2030 global Agenda. Tourism businesses and service providers in destinations with protected areas across Europe as well as destination managers get an introduction to the tools and services for managing, monitoring and marketing their green offer.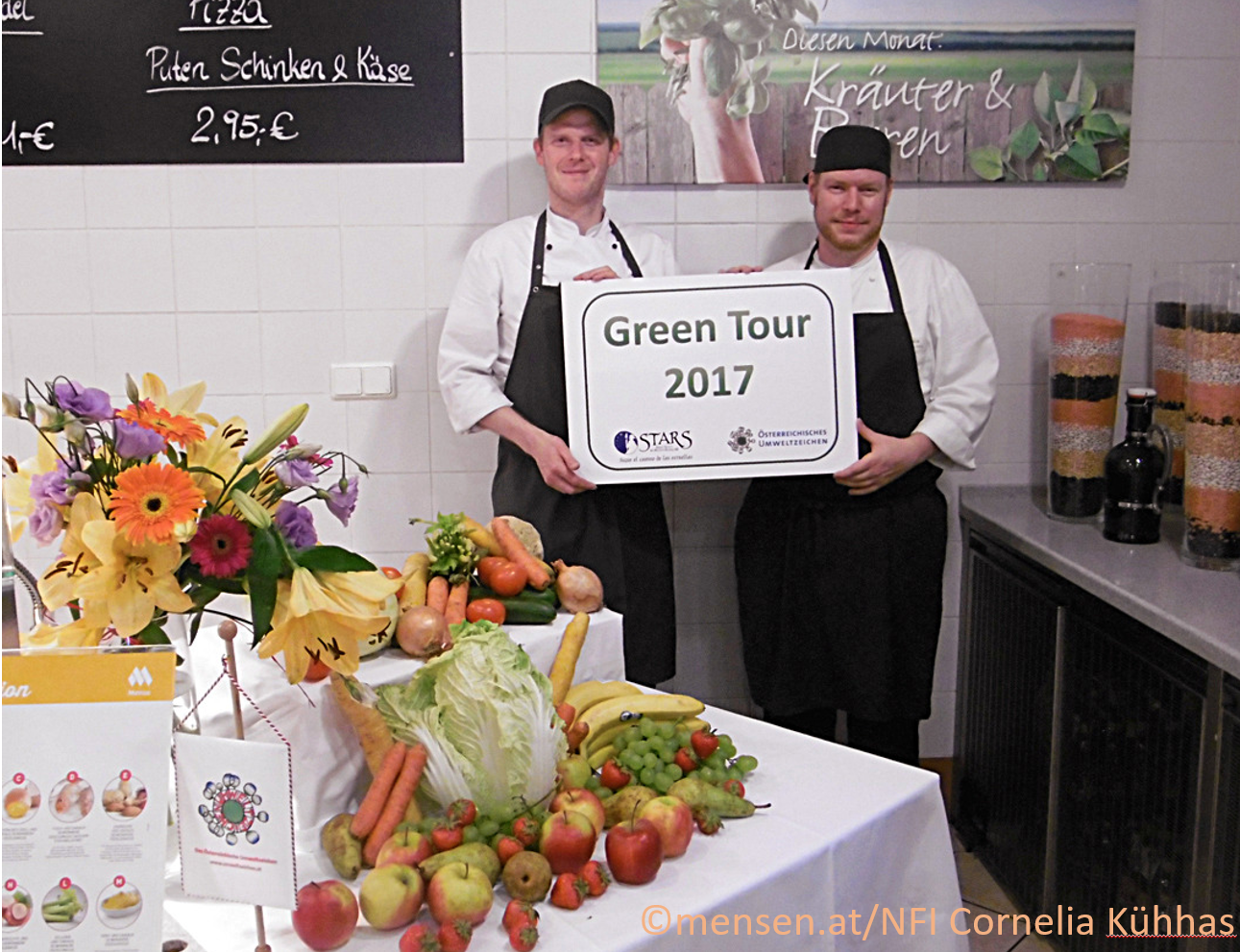 Making your business and destination go green is (not) easy!
Gain a greener vision of your business' and/or destinations' future in a learning format suited to you.
Cultivate the green interest in your business networks through TRIANGLE partnership webinars, seminars, workshops and ongoing support.
Going Green Toolkit
The Going Green Toolkit includes .....

TRIANGLE Knowledge Alliance

HEIs in destinations that are going green have a key role to play in the education and training of tourism stakeholders. The Tourism Research Innovation and Next Generation Learning Experience (TRIANGLE) Knowledge Allance provides a methodology to bring together Businesses, HEIs and Destination Authorities to use the Going Green Toolkit.

Who is Who-Map of Stakeholders

Tourism2030 facilitates networking and exchange between individuals and organisations who are working for the sustainable development of tourism. You may search the Global map of stakeholders to see who is who in your country or in your topic of interest.

Knowledge Base Topics

The 10 Knowledge Base Topics are giving you access to helpful contacts, courses, tools and resources, news and events, good practice examples for your topic of interest

SDT Course & Handbook

The comprehensive course with a foundations module and 10 topic modules is giving you a dynamic insight into the theory of sustainability, the key issues and main stakeholders, covering what is going on both in tourism destinations and the business supply chain.

Certification Course

The "Competence in sustainable and responsible travel & tourism certification course" is raising your knowledge and and giving you an up-to-date picture on sustainable and responsible travel and tourism certification, using the Global Sustainable Tourism Criteria as guidance

Internship programme

The TRIANGLE Student internship programme has a 2000 Euro grant for graduates who wish to specialise in the field of sustainable tourism. Students get to travel to countries in Europe and enter the business and adminstrative world of tourism activity to gain competence in the application of professional diagnostic, auditing and development tools.

Tourism2030 Countdown Clock

The Tourism 2030 Countdown Clock has been launched to give tourism professionals in business, government and NGOs a longer term perspective on how we can collaobrate to acheive the SDG in the next 3 policy cycles up to 2030.

Travel Green Europe App
The Travel Green Europe app provides a single window on the world's largest independent 3rd party certified green tourism market place to promote your business or destination - if it has been certified - to bring you and consumers closer together.

Certification Quickfinder

The global certification quickfinder is helping you to find the environmental or sustainabilty certificate appropriate to you business category and expectations on the coverage of sustainability criteria, the credibility of the auditing system and special services for applicants and members

Good Practice Browser

The global good practice browser is giving you access to more than 1000 finalists and winners of awards for responsible and sustainable tourism all over thr world, with a growing set of detailed descriptions along the Global Sustainable Tourism Criteria

Green Mapping


The Green Mapping service is providing you with an own Green Travel Map folder to manage, monitor and market the green offer in your destination

Expert Support

The international experts of the European ECOTRANS network are helping you to assess and innovate your tourism products and services to meet the environmental, economic and social challenges and to raise your competitiveness in the international tourism market
Workshop Formats



The Going Green workshop programme is offered in 3 formats: webinar, seminar online/onsite, workshop onsite.
Webinar: Facing the opportunities and challenges of sustainable & responsible tourism


1 hour




For students, businesses and administrations wishing to link into the loop of life long learning about challenges and opportunities for making tourism more sustainable, and to gain professional competence of using the Tourism2030 knowledge base, tools and services in your workplace.


Participants join in the Tourism 2030 community and can use the knowledge base and common set of tools for greening their SME or destination.

Fee: 0 Euro


Seminar online: Sustainability implementation in tourism businesses and destinations


4 hours




For a group of stakeholders and professionals in a destination, organisation or network who wish to implement the use of the Tourism2030 tools and services in their daily work as part of a global expert sustainability knowledge and innovation process.

Participants take away a map and plan for their use of the Going Green tools and services available through the portal.

Fee: 500 - 1000 Euro


Workshop onsite: Going Green in the European Knowledge Economy


1-2 days




For a group of stakeholders and professionals in a destination, organisation or network who wish to develop a collaborative multi-stakeholder sustainabilty model for their business or destination. Participants are brought together in the workshop to use the common Tourism2030 system for managing, monitoring, marketing and networking to continuously develop and raise the market share of their green tourism products and services.


The workshop enables participants to produce a common vision, action plan and process for their SME or destination.

Fee: 1000 - 5000 Euro

Benefits for participants
The webinars, seminars and workshops offer you


guided access to the sustainable tourism knowledge base on your topics of interest
use of the portal sustainability tools: Travel Green Europe App, Certification Quickfinder, Good Practice Browser
Further training opportunities: CSRTTC Course, Sustainability Auditor Training, Internship Programme

expert advice on sustainability challenges and opportunities
European Team of Experts
The webinars, seminars and workshops are provided by the leading experts at the TRIANGLE Knowledge Alliance, combining best available knowledge on all topics with practical state of the art experience in making tourism more sustainable in the SMEs and destinations across Europe. Participants will be in contact with the professors and lecturers at the partnering universities as well as with the experts of the European ECOTRANS network with their practical approaches for innovation and continuous improvement of your tourism products and services.


Expert

Seminars / Workshops in


Prof. Dagmar Lund-Durlacher (MODUL)

Head of the Department of Tourism and Service Management at MODUL University Vienna

Austria




Consultant at and Co-owner of ÖAR-Ltd




Austria




Country A: TRIANGLE HEI expert

Country A: Consultancy expert



Country B: TRIANGLE HEI expert

Country B: Consultancy expert


etc. etc.