TRIANGLE Project (2016-2019)
Within the framework of the EU's Erasmus Knowledge Alliance programme, the European-wide Ecotrans Network for Sustainable Tourism Development has teamed up with leading universities and businesses with core ICT and tourism interests to create an innovative European wide collaborative online learning delivery system for Higher Education Institutes to offer quality tourism sustainability training to destination administrators, SMEs and workforce individuals linked to tourism activity in Europe's protected areas.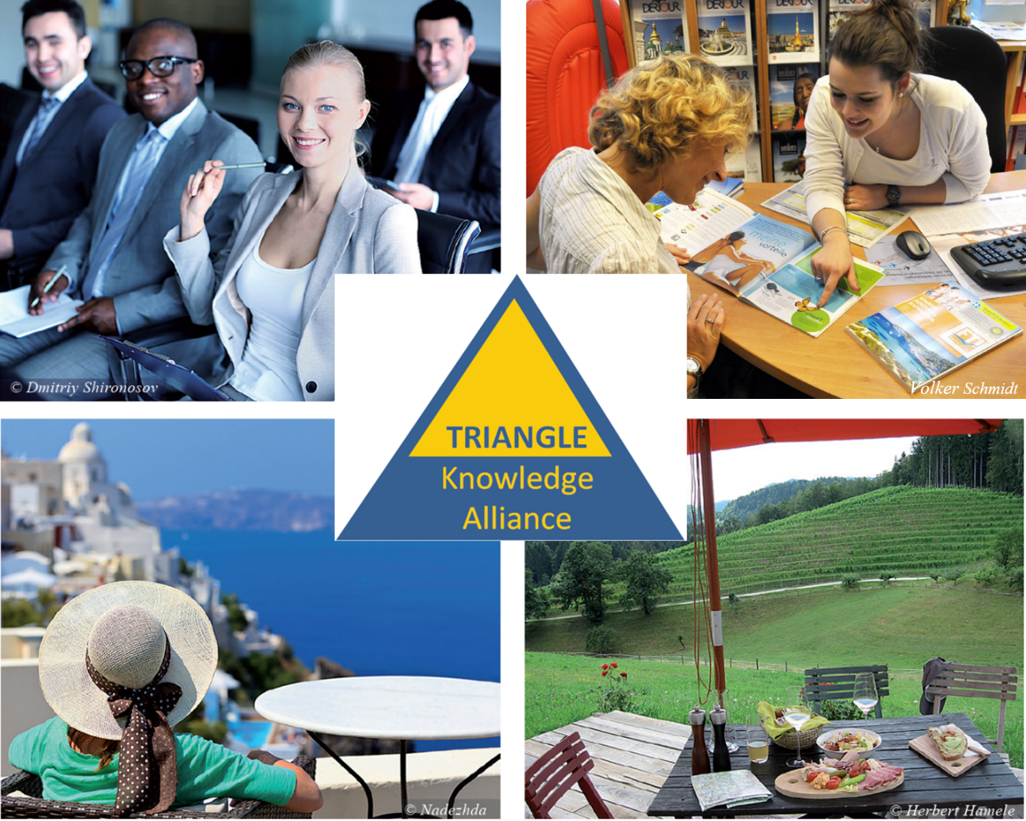 Building a European Knowledge Alliance for Sustainable Tourism
The Alliance aims to improve the quality and cut the cost of course material delivery and updating for HEIs, offering market relevant strategic information to SMEs, and providing students with online and in situ Europe-wide learning experiences and sustainable tourism certification and auditing skills.
The networking process will link HEIs and their business clusters through a European sustainable tourism education and training Knowledge Alliance, with the objective of improving the innovation potential and competitiveness of SMEs and tourism destinations in Europe by developing understanding and competence in tourism sustainability certification.
At the heart of the Alliance will be a collaboratively-managed ICT Portal containing online training tools for b2b or b2c use, including:
A knowledge alliance of universities and businesses wishing to manage their sustainable tourism offers in a collaborative framework.

A collectively-managed tourism knowledge base configured as an applications database engine, supporting:

A Competence in Sustainable & Responsible Tourism Certification online course (graduate level with ECTS credits)

A Sustainable Tourism Development Handbook and Online course

A Travel Green Europe Mapping App for certified tourism businesses to reach out to responsible consumers

A Certification Quickfinder to help businesses choose the most suitable certification process

A Tourism Sustainability Best Practice Browser for evidenced-based decision taking

A Europe-wide student intern placement system offering in-situ and online certification & auditor skills training.
Partners Consortium:

---
| | |
| --- | --- |
| | The project TRIANGLE is cofinanced by the European ERASMUS + Programme. |