About
Founded in 1993
In 1988 at the conference "Tourism and Environment in Europe" ECOTRANS was started as an initiative of several organisations. In 1993 ECOTRANS was founded as a European network of experts and organisations involved in tourism, environment and regional development who seek to promote good practice in the field of sustainable tourism.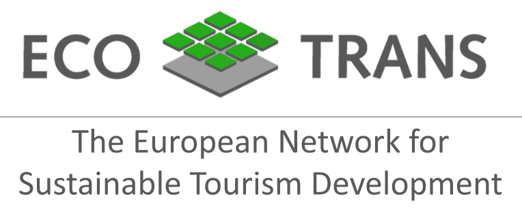 Name & Mission

The name ECOTRANS embodies two basic principles:
ECO = the link between 'ecology' and 'economy'
TRANS = the transfer and publication of know-how in order to encourage greater transparency.
Our Mission is to establish and promote clear principles, strategies and examples of good practice for sustainable tourism development in Europe. Our members provide expert coverage of a comprehensive set of sustainable tourism topics, and are active in business and policy, planning and consultancy in all European countries, as well as in other regions of the world.
ECOTRANS is running the Tourism2030 portal, registered as a UN "Partnership for Sustainable Development" which is supporting the new Sustainable Development Goals 2030, and is founding member of the Global Sustainable Tourism Council and the Global Partnership for Sustainable Tourism
The not-for-profit organisation is registered in Saarbrücken/ Germany.