PARTNERSHIP FOR SDGS
Connecting Sustainable Tourism
Tourism2030 is an independent portal which brings together the global community of people and organisations working for making tourism more sustainable.
The portal offers a free Knowledge Base and a set of DestiNet Services for making tourism more sustainable. The Tourism 2030 compass leads you to helpful organisations, courses & resourses, good practice examples, sustainable tourism certification programmes and their certified products and services world wide.
Tourism 2030 - DestiNet Services is managed by ECOTRANS - an independent not-for-profit European network of experts and organisations who are working since 1993 for making tourism more sustainable.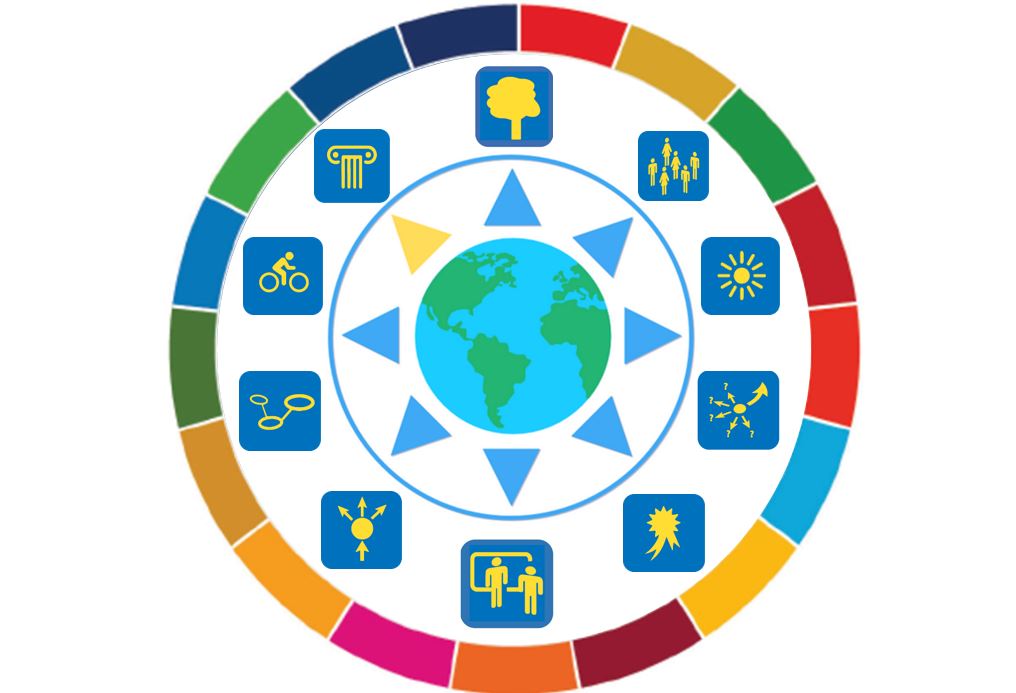 History: From DestiNet to Tourism2030

The DestiNet portal was originally designed in 2002 to present and disseminate the results of the Sustainable Tourism Information Portal (European Environment Agency - EEA) and the Network Evolution for Sustainable Tourism - NEST (Nordic Industrial Fund). The Portal definition was finally oriented by the World Summit on Sustainable Development in 2002, which developed an Agenda 21 policy line that included tourism (Item 43 of the Johannesburg Plan of Implementation). In response to this, the European Environment Agency and ECOTRANS formed a public-private partnership for the further development of DestiNet. The partnership was registered in 2004 as a "UN Type II Partnership for Sustainable Development".
Since 2005 ECOTRANS, as executive directors of the partnership, has developed the coherent international content structure and has feeded DestiNet with information. EEA has further developed the technical content management system and the design. In 2006 the World Tourism Organisation WTO and the United Nations Environment Programme joined the partnership.
Further support for its development has recently been given by the European Union - CIP programme (project FASTLAIN which promotes research to market-place innovation processes for competitiveness and sustainability in tourism regions through ICT-based knowledge networking) and by the Erasmus+ Knowledge Alliances programme (project TRIANGLE).

In 2015 DestiNet joined the new SDG Partnership network to contribute to the Sustainable Development Goals 2030, above all to the Goal 12 of "ensuring sustainable consumption and production patterns" in tourism.
In 2017 the DestiNet Portal for Sustainable & Responsible Tourism has been re-launched as Tourism 2030.