London 2012 Olympic Peace Campaign
This folder gives you access to the current 2012 activities of
the London 2012 Olympic Peace Campaign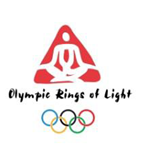 DestiNet acts as a document/audio/video storage space for the Olympic Peace site, and provides the mapping and stakeholder listing system for the campaign.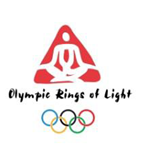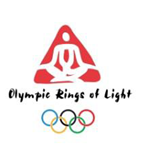 LONDON 2012 OLYMPIC PEACE STRATEGY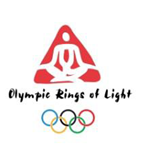 Our campaign has already met the first goal of getting a global governmental resolution passed in the UN to create a period of peace during the 2012 Olympic games. After a historic unanimous resolution in the UN last October, there is a call for a global peace between the 25th July – 9th September 2012. Would you like to play a part to make this happen?
This campaign is also calling for:
A One Minute Silence during the Opening Ceremony of the Games to mark the Global Peace.
Support to bring up to 42 teenagers from conflict zones and areas of violence from around the world to London during the Games as youth peace ambassadors.
A worldwde collaborative process to map the global peace and international safe passage at the time of the Olympics

Individuals and organisatons to become Olympic Peace Makers to help make this campaign work.
To achieve this, the strategy is linked to the UNs Rio+20 sustainable development conference, which takes place in June, one month before the Olympics. Please see the Youth Peace Ambassadors Training and Assistance Programme to see what the Campaign will deliver.
HOW TO HELP US ACHIEVE THE PEACE - 4 THINGS YOU COULD DO
We are in the process of identifying teenagers and the difference conflict zones and areas of violence. Currently we have youths potentially coming from the Middle East, South America, Africa and the Indian sub-continent. Can you or your organization send in suggestions of candidates?

w

e need to raise money to fund these journeys and the stay in the UK. Can you or your organisation provide funding and resources to support this initiative?




We need to develop a programme of activities at Rio and in the UK for these teenagers to train as youth peace ambassadors, Can you or your organization contribute to this progamme?


We need people and organisations to help us achieve our aim - it is such a big project it needs multi-stakeholder collaboration.

Can you offer your help to make this happen by becoming a

London 2012 Olympic Peace Maker?



If your answer is yes to any of the above then please contact Gordon Sillence, the Campaign organizer.
See the list of files and folders below for the background, history and further details of this process.

The London 2012 Olympic Peace Strategy is supported by:
Ecotrans Network for Sustainable Tourism Development Vision on Sustainable Tourism International Institute of Peace through Tourism Lord Micheal Bates UK MP Walk for Truce Yogachayra BKS Iyengar Peace Support Germany Global Sports Partners