KNOWLEDGE NETWORKING, TRAINING AND EDUCATION
The post-industrial era has been characterized by the rise of Information and Communications Technology (ICT) and the creation of the global knowledge economy. Investment in the development of human potential through networking, education and training is the primary mechanism not just to foster innovation and to compete to survive individually, but also to work together to meet the common challenges of sustainable development. Life Long Learning and ICT skills development have come together in networking processes to bring into existence the concept of Knowledge and Innovation Communities(KICs) or Knowledge Alliances, usually cluster-level networking programmes that are the means to manage our contemporary mass information, training and education needs.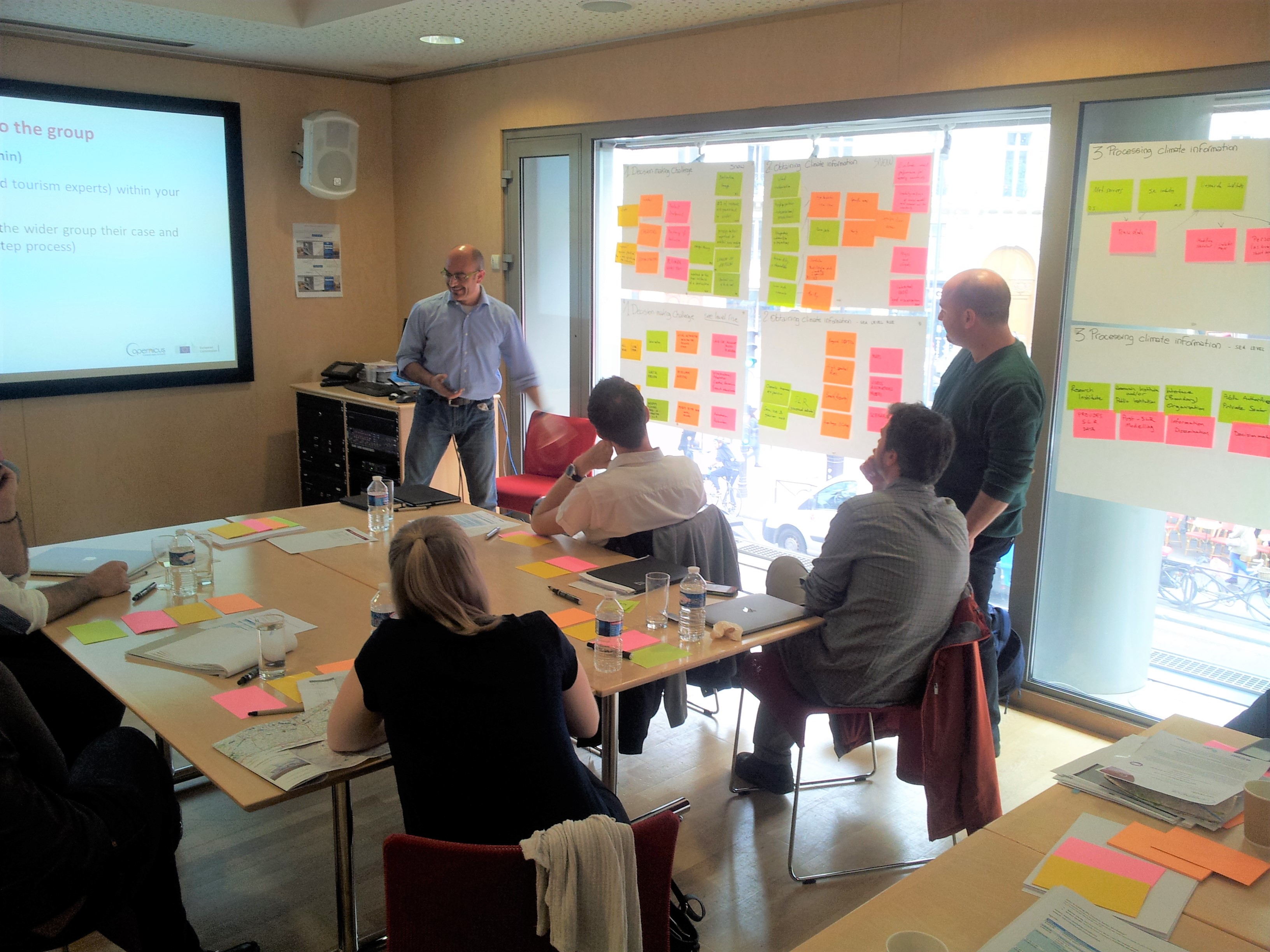 Folder Administrator: Pooyan Sedarati/UALG pooyansedarati@gmail.com
The Role of Tourism Stakeholders
On the topic "Knowledge Networking, Training and Education" Tourism2030 provides informaiton on a lot of helpful organisations, good practice examples, tools and publications - you can share your own information and good practices through "My Tourism2030"!
With the Tourism Knowledge & Innovation Communities approach You can develop a profile of your own knowledge & innovation community and manage it on an own folder in "My Tourism 2030".
Governments



Governments have the role to enable the provision of digital infrastructure as well as ensuring the development of educational and training institutions and incentives for improving multi-stakeholder access and participation in the knowledge economy.

N
GOs, networks, partnerships
Sustainability of the local culture, social structure, economic well-being opf local community is intertwined with awareness and skills to protect their resources. These are brought by NGOs to train and educate and teach how collaborative efforts can be effective.

R
esearch, education, consultancy
Education and training professionals can support sustainable tourism in a number of ways e.g. through content of courses and learning materials (on and off line), helping to gain a better and holistic perspective regarding the matter of sustainability, managing projects using best methodologies and approaches, hosting forums, organize conferences, workshops, and publishing and disseminating articles.
Destinations
Destination management organizations role is to create an interactive environment for constant education of locals and visitors in order to improve networking, training and educational offers in the destination.
Businesses
SME and Micro enterprises need networking, training and education processes to improve competitiveness and sustainability. As recipients of training and education, businesses need concise and commercially relevant learning experiences. They should also seek to build sustainability education into their in-house training systems.
Travellers

Nowadays, Travelers have a major role in shaping the tourism industry. The rise of the internet and benefits of connectivity provide tourists with the ability to inform and be aware of each other amost in real time. New consumer behaviors are being shaped and the necessity of sustainable tourism focused education is to convey and promote the a sustainable & responsible travel culture to travelers.
2022 UPDATE -
the latest in knowledge networking developments!
CLUSTERING TOURISM STAKEHOLDERS
- ALL YOU NEED TO KNOW TO SET UP TOURISM SUSTAINABILITY CERTIFICATION CLUSTERS FOR YOUR TERRITORY (LOCAL, REGIONAL, NATIONAL, SUB-GLOBAL and GLOBAL LEVELS)
Helping you further:
the Tourism2030 Compass

Knowledge Base Content
Create an account on this server and apply for contribution rights