Course Description
The ability to professionally understand how to assess the sustainability of travel and tourism businesses and destinations requires a skill set that will allow you to understand the extent of the subject matter, its history and its scope, whilst also providing you with the knowledge and tools to analyse specific business and destination examples. Our Competence in Sustainable Travel & Tourism Certification Course will give you that skill set.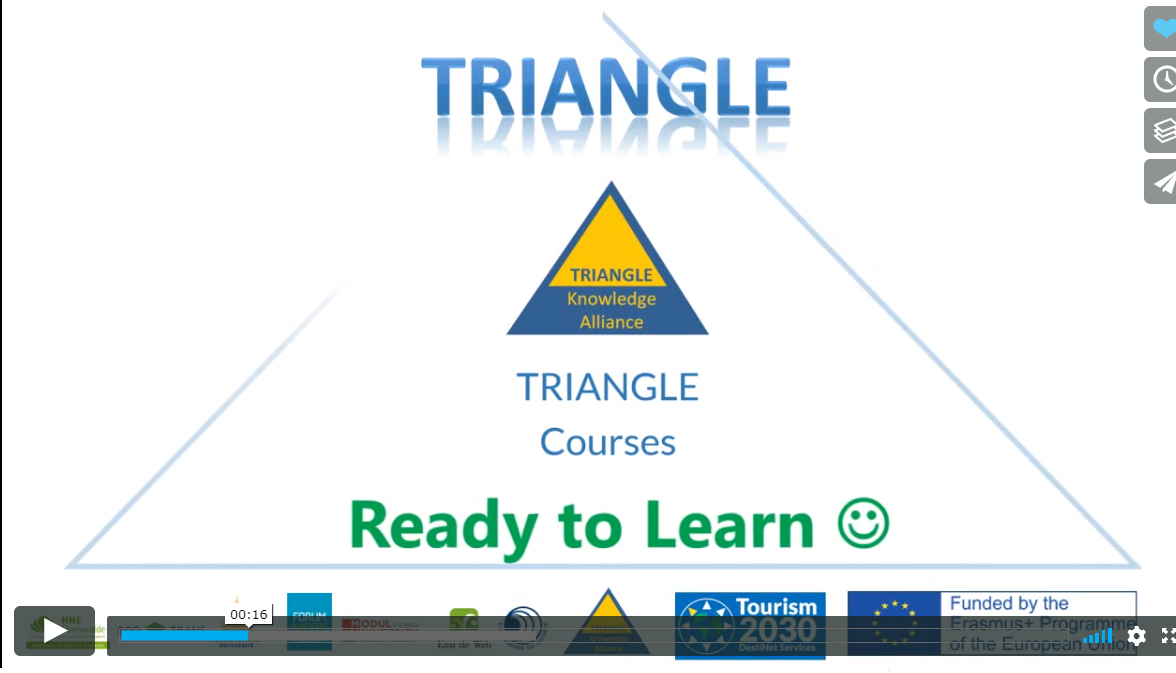 'Sustainable tourism development is a notoriously complex subject, but the discussion has come a long way – this on-line competence course provides cutting-edge knowledge and tools to learn sustainability thinking clearly and systematically, making the subjective objective, and enabling successful participants to have a set of skills backed by an ICT knowledge base to apply the latest Global Sustainable Tourism Criteria and certification systems to tourism management, development and innovation.'

Gordon Sillence Course Facilitator, Tourism 2030 ICT Director (Former EU Commission Staff Member)

| | |
| --- | --- |
| The Course | This page provides an overview and guidance on how this training programme works. The material is broken down into 3 levels of knowledge acquisition based on 25 hour learning units. Core certification skills learnt in level I are compounded by detailed case studies of SMEs (level II) and then tourism destinations (level III). A fourth graduate level option is also available. |



| | |
| --- | --- |
| Level | Credits |
| Level I Accreditation – Key Knowledge Base Skills & Competence Test | 1 |
| Level II Accreditation - level I + Detailed SME Case Study leading to Auditor training certification | 2 |
| Level III Accreditation - level I + Detailed Destination Case Study leading to Auditor training certification | 3 |
| Graduate term course - Comprehensive theory and Practice leading to Auditor training certification | |
The course is based on the application and development of the GSTC's sustainable tourism criteria for hotels, tour operators and destinations and the GSTC's program for recognised, approved and accredited status for sustainable tourism certification programs. The trainers have been involved in the development of the GSTC's work from its inception, and are recognised experts in the field of global sustainable & responsible tourism development, running the world's largest market-place and knowledge base on tourism sector sustainable consumption and production, to which this course material is linked to provide participants with a unique online training environment and tool kit.

The Learning Programme

You choose when you put in the hours in the learning programme, which is structured on a modular basis. The table below gives you all the work you will undertake in order to complete this course and gain your competence skills.
Module name

Aims

Competences

Hours

1 Introduction

Learn how the course works & how to use your own work folder on Tourism 2030

Understand how the course works and how to use and work with Tourism 2030

1

2. Tourism Certification in the Context of Four Decades of Sustainable Development

Understand the history of tourism certification

Be able to present the history in a precise manner

1

3.GSTC Industry Criteria (for Hotels & Tour Operators)

Learn about the GSTC for Businesses

Be aware of the GSTC content and be able to apply the GSTC criteria database to concrete examples

5

4. GSTC Criteria for Destinations

Learn about the GSTC for Destinations

Be aware of the GSTC content and be able to apply the GSTC criteria database to concrete examples

5

5. Global Certification and Accreditation Overview

Understand the contemporary situation regarding certificates and the market-place

Be aware of the variety and differences of certification programmes, understand their benefits and be able use the DestiNet certification database & tools

4

6. Best Practice Case Studies

Learn about Best Practice Case studies

Know how to find relevant examples related to each criteria using the DestiNet tools

5

7. Competence
Exercises and Examination

Test your understanding of the course material

Be conversant with the material learnt on the course

4

25
| | |
| --- | --- |
| Course Resources | To accompany the modules, we have designed a series of tools that you will learn how to use on the course and continue to be able to use in your professional work once you have completed the course. The Tools icon will give you access to these tools. |
YOU CAN ENROL IN THIS COURSE NOW!