TOURISM 2030 INDUCTION & DRIVERS' TEST (1.0)
New Tourism2030 Users - Welcome!
... to the structured induction to this Portal for tourism professionals who wish to access and share quality information on the development of sustainable & responsible travel & tourism, and also collaborate with others to do so. Tourism 2030 has so many possibiliites for professional use that its worth spending time not just learning what's in the Portal, but learning how to use its' document storage and sharing features, its certifcation knowledge base, who's who, the green mapping service, Atlas of Excellence, etc ...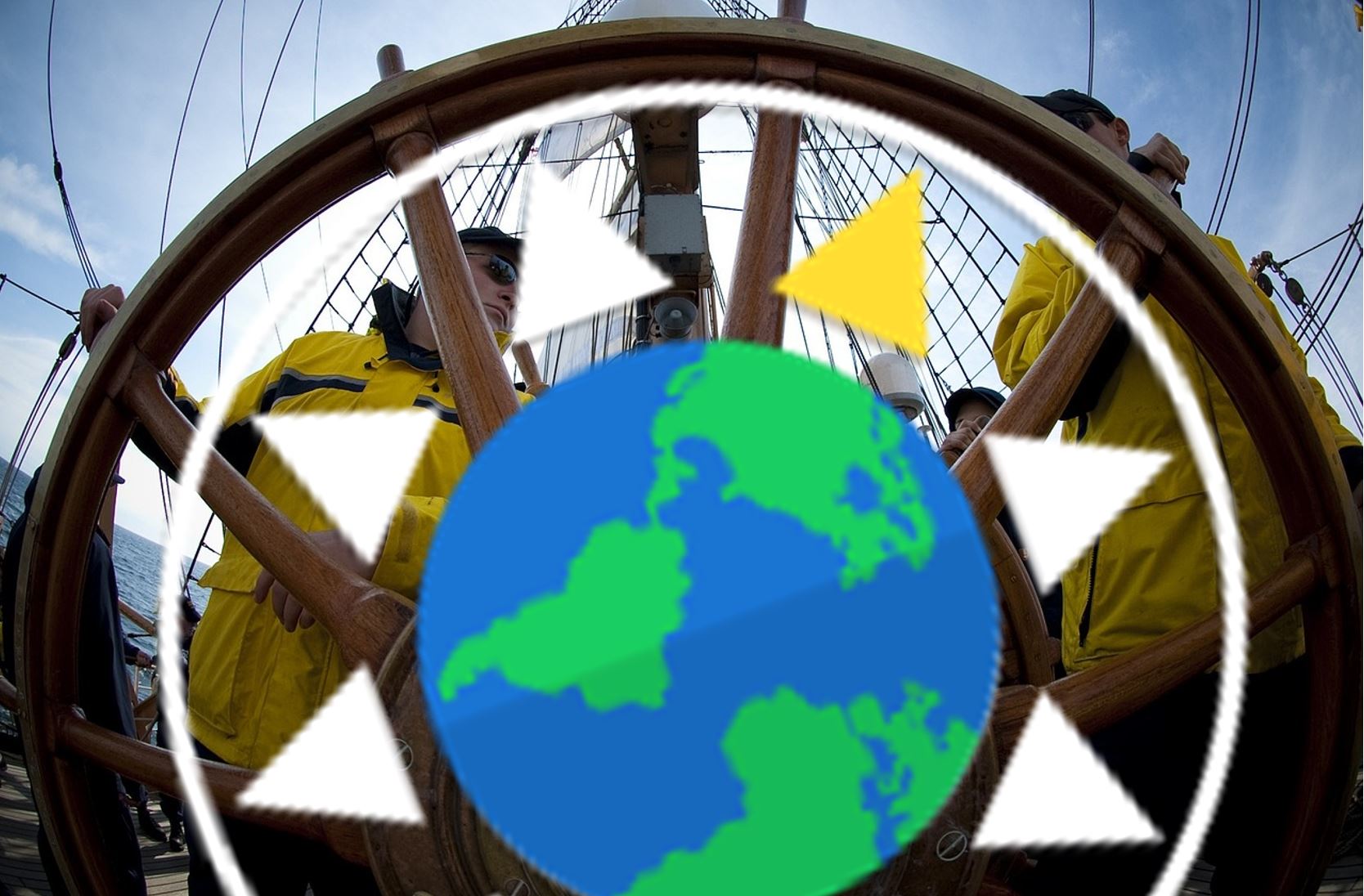 Therefore ....
the objective of this guidance is to develop and then test the users' competence in:
a) accessing information (level I)
b) uploading information (level II)
c) using the Content Management System (CMS) for folder design and management (level III)
Once you pass your level 3 test, you will receive a TOURISM 2030 Driver's Licence to show that you are a skilled user of the Portal.
Please note: the total time for taking the Drivers Test levels I to III is 11- 12 hours.
Start learning!
You can start learning about this Portal and how to use it as a knowledge base and networking system now by following the steps below:
Level I - Accessing Information

a) Personal Introductions
Users will be given a personal guided tour of the site, introducing the portal content structure (5 -10 minutes via Skype)
b) Practical Self Learning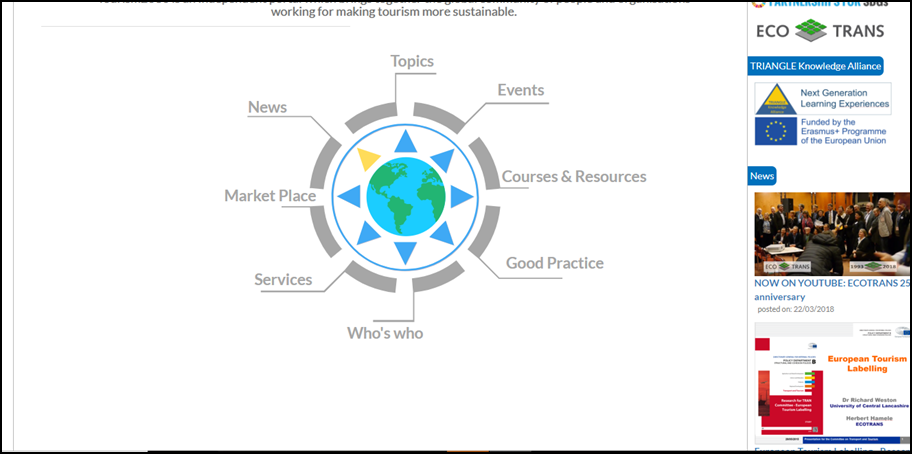 Users will spend time searching through each different section to familiarize themselves with content (1- 2 hours) ie
Get an idea of the 10 TOPICS with the roles of tourism stakeholders, relation to the SDGs and compasses to topic related information


Search in the global WHO IS WHO Stakeholders map

Go to COURSES & RESOURCES and see lists of resources for different stakeholders

Use the GOOD PRACTICE BROWSER, CERTIFICATION QUICKFINDER and TRAVEL GREEN...MAPS to find information in your country


See latest News and Events



Click through the Tourism2030 - DestiNet Services

Use the Google Site Search


Login and see your "My Tourism2030" site
c) Examination Method
Users will take an 'Assessment for Learning' style knowledge quiz that will reinforce their knowledge of the site. (30 minutes)
NB this will take the form of multiple choice Q&A set up in the Portal Survey tool, live questioning, or similar.
(TIME for the first part of your Drivers test! - contact your Tourism 2030 Guide)
Level I Total time 1 - 2hrs 40 minutes
Now you can take the second part of this induction, which will allow you to be an effective contributor to the Portal
Level II - Uploading Information
a) Induction Method
You will be asked to view a training video or be given a personal tutoring on Skype for uploading information (contact your Tourism 2030 Guide) (10 -15 minutes)
b) Practical
Please take 20 minutes per item (total 2 hours) to go through the following:
login to "My Tourism2030" and complete your user profile

go to your student folder and submit there following information:

upload an event item

upload a news item

upload a .pdf file

upload a googledocs link

create 3 contacts and display them as a list or map

Add keywords to a list of items in your folder
c) Examination Method
Your completed profile and folder information will be reviewed and you be given a practical competence test on all the above which will be reviewed by a Portal Driving Test Instructor on Skype/GotoMeeting (1 hour)
(Show what you know! - TIME To Contact your Tourism 2030 Guide)
Level II Total time (3 hrs 15 mins)
You can now progress to the top level of the knowledge base management skills!
Level III – Using the CMS for Folder Management & Creating your own Tourism 2030 Office Space
Users will be asked to:
a) Induction Method
View a training video/receive one-to-one tutoring on folder management (10 -15 minutes)
View: Tourism2030 - Icons & Tips for folder design
View the "Going Green & Green Travel Maps service for destinations" (1/2 hour)
b) Practical
Open in your student folder the sub-folder "Going Green & Green Travel Map for DestiNation XY":
Choose on the global "Green Travel Maps" a destination in Europe which is awarded/ certified by "Green Destinations" or "TourCert" and complete the folder with the name of the chosen destination (1/2 hour)

Complete the text in the folder "intro (short description)" with the name of the destination, add a picture from the destination as "Folder Logo" from from the top right "Folder Administration" (1/2 hour)

Add a picture from the "Green Travel Maps" which shows the zoomed destination's territory, make a link fro the picture to the Green travel maps (1/2 hour)

Open the subfolder "Destination XY Going Green", complete the title of that folder with the destination name, click through the "Going Green: 12 steps from research to market place" and open the the "Tips to use ..." (1 hour)

In the "Tips to use..." you see the table with the 12 tools and recommended steps/tips: imagine you are working for a destination which wants to go green and you should identify some helpful information: click through the 12 tools and enter in the empty column in each rows "1 link to a helpful information on Tourism2030", e.g. a stakeholder in your chosen destination or country, a publication or tool of interest, a good practice business, a certificate available to hotels, etc. (1 1/2 hours)



c) Examination Method
Your folder contents will be assesed and you will be asked to present your work in a 15 minute online Skype screen sharing session with your Tourism 2030 Guide.
(TIME for the final part of your Drivers test! - contact your Tourism 2030 Guide)
Level III total time (5hrs)