Green Travel Map Germany
The "Green Travel Map Germany" has been developed in partnership with the German National Tourism Board (GNTB). The map is used by the GNTB with their 30 agencies abroad, by tour operators and booking platforms as reference for the development of their green products and services and for their marketing.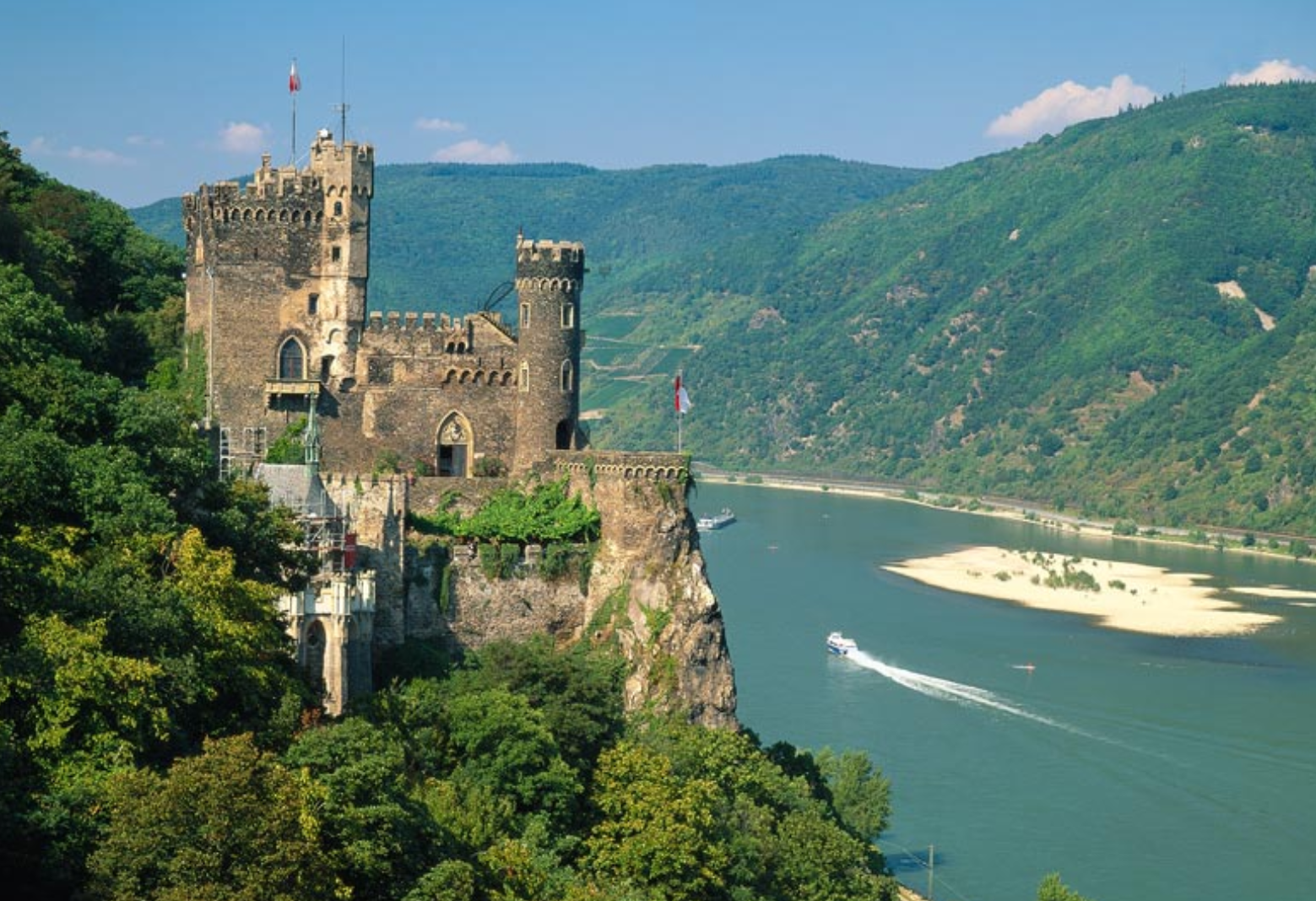 More than 1000 businesses and destinations with Green Proofs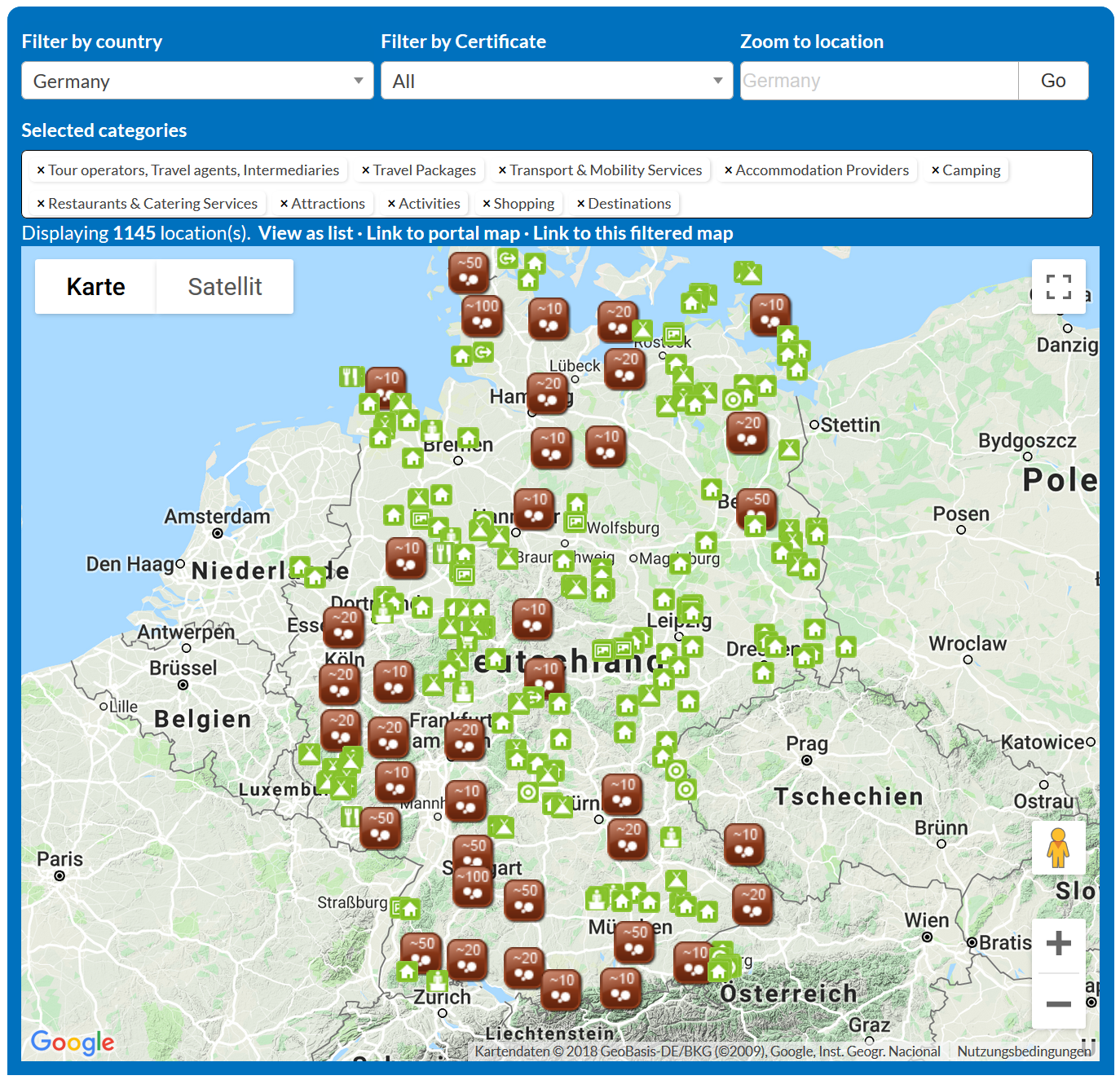 Certificates as partners

... use their own folder space on Tourism2030 for mapping and giving visibility to their businesses and destinations which they have certified or awarded for their environmental quality and sustainability, and integrating them with the Green Travel Map Germany and for forwarding their lists to marketing and booking platforms.
Regions and Destinations

... use their own Green Travel Maps on Tourism2030 for the assessment, monitoring and continuous expansion of their green offer, for planning and creating of sustainable travel packages and for B2B communication.
Pilot destinations:
Green Travel Map Germany: also for your destination!
You are representing a region or destination in Germany and you want to know, to strenghten and to expand your green offer? You offer a certificate or label for environmentally friendly or sustainable tourism and you want to present it to tourism destinations in Germany? You are a tour operator or managing a booking platform for tourism and want to bring the green offer in Germany closer to the consumers?

We are ready to assist you. Please contact us!
Clustering Sustainable Tourism Certification

The "European Tourism Going Green 2030" project (ETGG2030) developed a concept for boosting sustainable tourism certification through clustering on locoa to global level. Pilot destinations in Germany use the Green Travel Mapping system to bring together initiatives for sustainable tourism development in their regions (Cluster map), for mapping their engaged businesses and destinations (Going Green map) as completion to the maps of credibly certified tourism (Green Travel Maps).
Pilot destinations: