Human Rights & Labour Rights
'Sustainable tourism is mentioned in the 2030 Agenda (Transforming Our World) four times; however, the term is strongly contested by civil society organisations for its lack of a people-centred approach. Only tourism that contributes to the improvement of the well-being of local people, dignity of workers, environmental integrity as well as the elimination of exploitation, inequalities and poverty, is a meaningful option for sustainable development.' (Berlin Declaration ITB 2017). The Global Criteria for Sustainable Tourism has specific categories to account for social issues in the sustainability process, and as such tourism operators can ensure they meet the required standards. Equally important in this subject area is the use of tourism for development, which is the subject of the 2017 Year of sustainable tourism for development.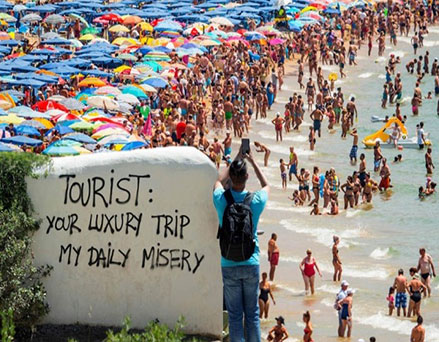 Your Role

Bringing labour conditions and resident issues into the triple bottom line of tourism accountability has now become as important as ensure the environment is protected against the negative impacts of doing tourism business.