Covid-19: Setting the course for sustainability
14 April 2020
Today the German National Academy of Sciences "Leopoldina" recommends in their third ad-hoc-statement entitled Coronavirus Pandemic – Overcoming the Crisis Sustainably to continue or even to strengthen the measures for sustainable development, saying:

Setting the course for sustainability
Existing global challenges, such as climate and species protection in particular, do not disappear with the corona virus crisis. Political measures at national and international level should be based on the principles of ecological and social sustainability, future compatibility and gaining resilience. Measures that are based on broad scientific evidence and political and social consensus before the coronavirus crisis must not be weakened, but must continue to be implemented with high priority or even strengthened. Economic stimulus programs should generally be compatible with the goals of the European "green deal".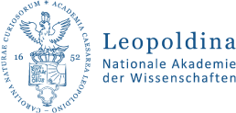 An illusion? To early? In your country?
Based on that recommendation Germany and other countries could and should now set the course to massively expand sustainable tourism across Europe in collaboration with the many well experienced national and international certification programmes for hotels and camp sites, restaurants and attractions, destinations and tour operators.

Imagine a end of 2020 news like "Europe wants to increase the share of sustainable tourism companies and destinations from 1% to 20% by 2023"!
As a contribution to make this happen ECOTRANS launched the Travel Green Planet 2030 collaboration initiative.
Concerned URL
https://www.leopoldina.org/leopoldina-home/
Address
Keywords
Covid-19
Target group(s)
Destinations

,

Businesses

,

Education, Research, Consultancy

,

NGOs, Partnerships, Networks

,

Governments & Administrations
Topics
Good Governance & CSR