World's top 7 sustainable destination awards unveiled
Tuesday, March 10, 2020
50 good practice stories and seven Best of" winners across the world

Originally scheduled at (cancelled) ITB Berlin's main stage, the World's Top 7 Sustainable Destination Awards were unveiled online on the 4th of March. 50 good practice stories connected to sustainable tourism were submitted by the top 100 sustainable destinations. The good practice stories are available HERE .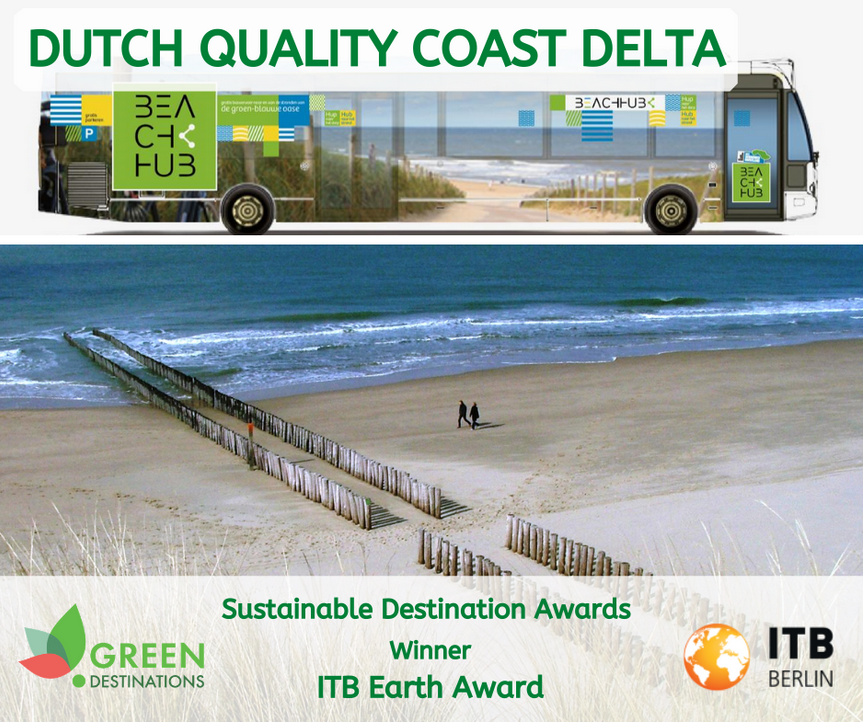 The seven Award winners have been selected on the basis of their overall sustainability by a Jury representing 12 international organisations. The Winners have been announced as follows:

ITB Earth Award: QualityCoast Delta, Netherlands




Best of Communities & Culture award: Douglas Shire, Australia




Best of Nature award: Azores, Portugal




Best of Africa award: #Khoadi //Hoas Conservancy, Namibia




Best of Asia-Pacific award: North-East Yilan Coast, Taiwan




Best of the Americas award: Vail, Colorado (USA)

Best of Europe award: Slovenia



The Award Ceremony to celebrate the Winners was postponed to Green Destinations' annual conference, this year it will be held in Bodrum (Turkey) 6-8 October. More information and (pre)registration HERE
Finally recognised: the key role of destinations
The World's Top 7 Sustainable Destinations lead the way towards quality, attractiveness and sustainability in tourism. These destinations provide best practice experience for destination managers to involve their local communities in tourism and to avoid the problems of overtourism as we have sadly seen in many iconic places. The key role of destinations has been finally recognised. Countries, local governments and protected areas have everything on the line to ensure tourism sustainability, but they were hardly visible in the larger tourism award schemes until Sustainable Destination Awards came along. With ITB Berlin hosting the annual Sustainable Destination Awards ceremony, destinations have a wider platform for promoting and sharing their sustainability efforts.

For further information contact the Green Destinations Events Team events@greendestinations.org | http://www.greendestinations.org/2020-top-100-awards-itb-berlin/
Valere Tjolle
Address
Source
Travelmole
Keywords
awards
Target group(s)
Destinations

,

Businesses

,

Governments & Administrations
Topics
Destination Management