Tourism2030 News Buletin, 26th February 2020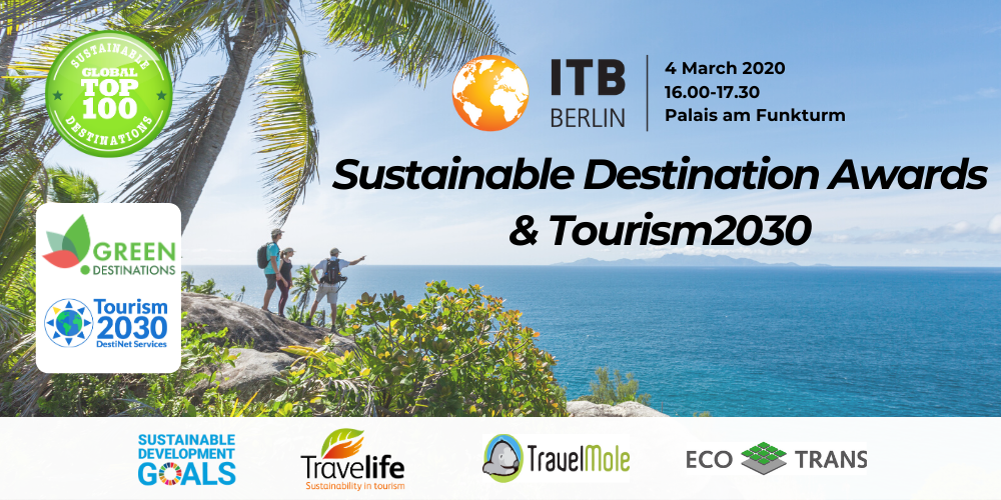 Once again, ITB Berlin is hosting the world's leading award series for destination sustainability efforts. This event is dedicated to recognise innovation and good practices in tourism management by islands, towns, regions and whole countries.
A Jury representing 12 international organisations will unveil the winners in the award categories Nature; Communities & Culture; Best of Africa, Best of the Americas, Best of Asia-Pacific and Best of Europe. The flagship award is the ITB Earth Award, recognizing global leadership in combating climate change and environmental degradation.
SDGs 2030: Travel Green Planet 2030 collaboration initiative
Prior to the ceremony, ECOTRANS and high-level representatives from UN-CBD, UNESCO, GSTC, WWF, SUNx will present the urgency to boost sustainable tourism as a driver for advancing the Sustainable Development Goals until 2030. They will announce their collaboration under the "Travel Green Planet 2030" initiative with the flagship aim to mainstream credibly certified tourism in all destinations with protected areas and cultural heritage sites, using the commonly shared Green Travel Maps on the Tourism2030 platform for knowledge networking and annual reporting.
Raising demand for the better choice
The multiple use of the Green Travel Maps - fed by and in agreement with the certification programmes as partners - shall finally raise both the interest in certification and the necessary visibility and market access of sustainable tourism as the better choice for tour operators, travel agencies, boking sysems and travellers in the next decade.
Progress will be reported annually at ITB!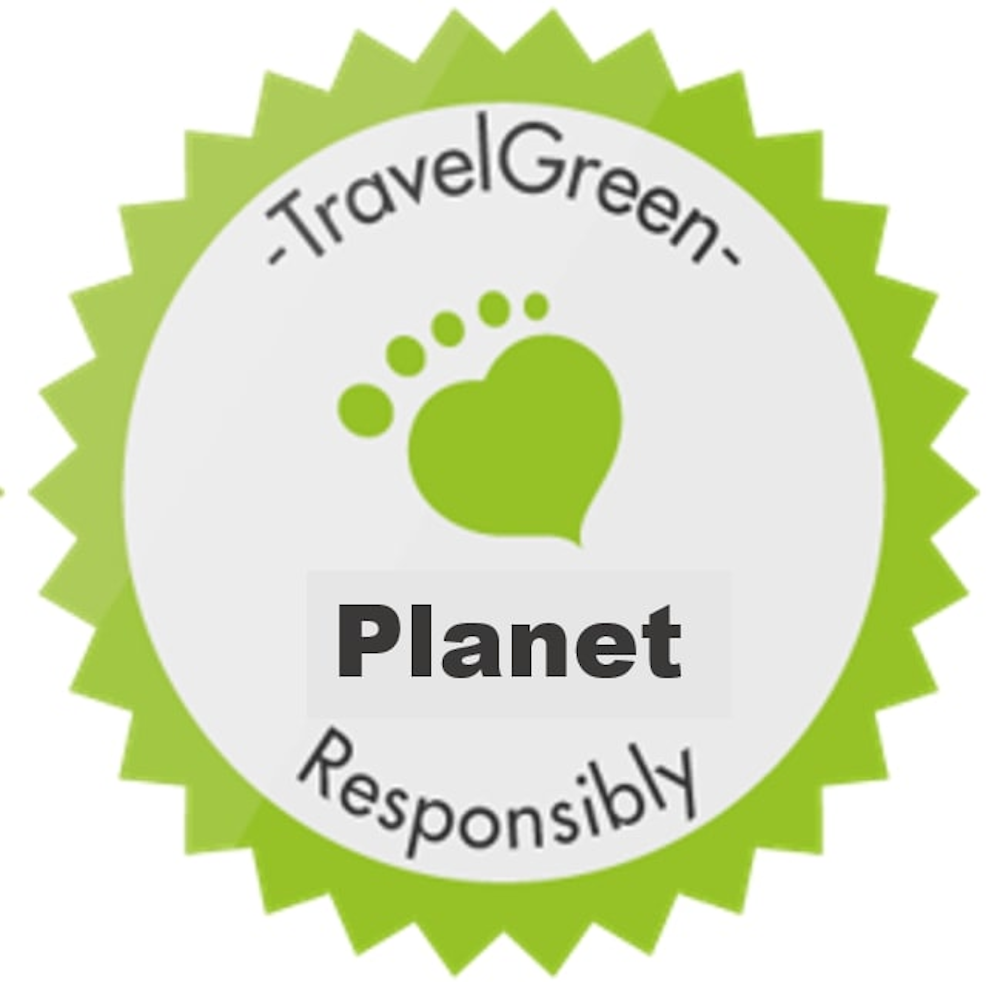 Address
Keywords
awards, Certification, SDG, multi-stakeholder partnership
Target group(s)
Destinations

,

Businesses

,

Education, Research, Consultancy

,

NGOs, Partnerships, Networks

,

Governments & Administrations
Topics
Value Chain Management & Fair Trade

,

Destination Management

,

Certification & Marketing

,

Climate Change - Energy and Resource Efficiency

,

Knowledge Networking, Training and Education

,

Natural Heritage & Biodiversity

,

Human Rights & Labour Rights

,

Travel, Transport & Mobility

,

Cultural Heritage, Life Styles & Diversity

,

Good Governance & CSR