Collaboration opportunity with TRIANGLE: Travel Green Mediterranean
At the Mediterranean Sustainable Tourism Convention 2019 5-7 June in Barcelona more than 250 participants and 70 speakers discussed the opportunities to strengthen and join forces between 16 Interreg Europe projects for making tourism around the Mediterranean more sustainable.
At the panel on Labels and certifications to promote tourism sustainability Herbert Hamele/ ECOTRANS presented the Tourism2030.eu platform with its global Certification Quickfinder and the Green Travel Maps of businesses and destinations certified by a environmental or sustainability certificate as a "startingbase" for further development: 3000 - 4000 hotels, camping sites, restaurants, attractions, and other are currently certified by one of the 50 labels operating around the Mediterranean.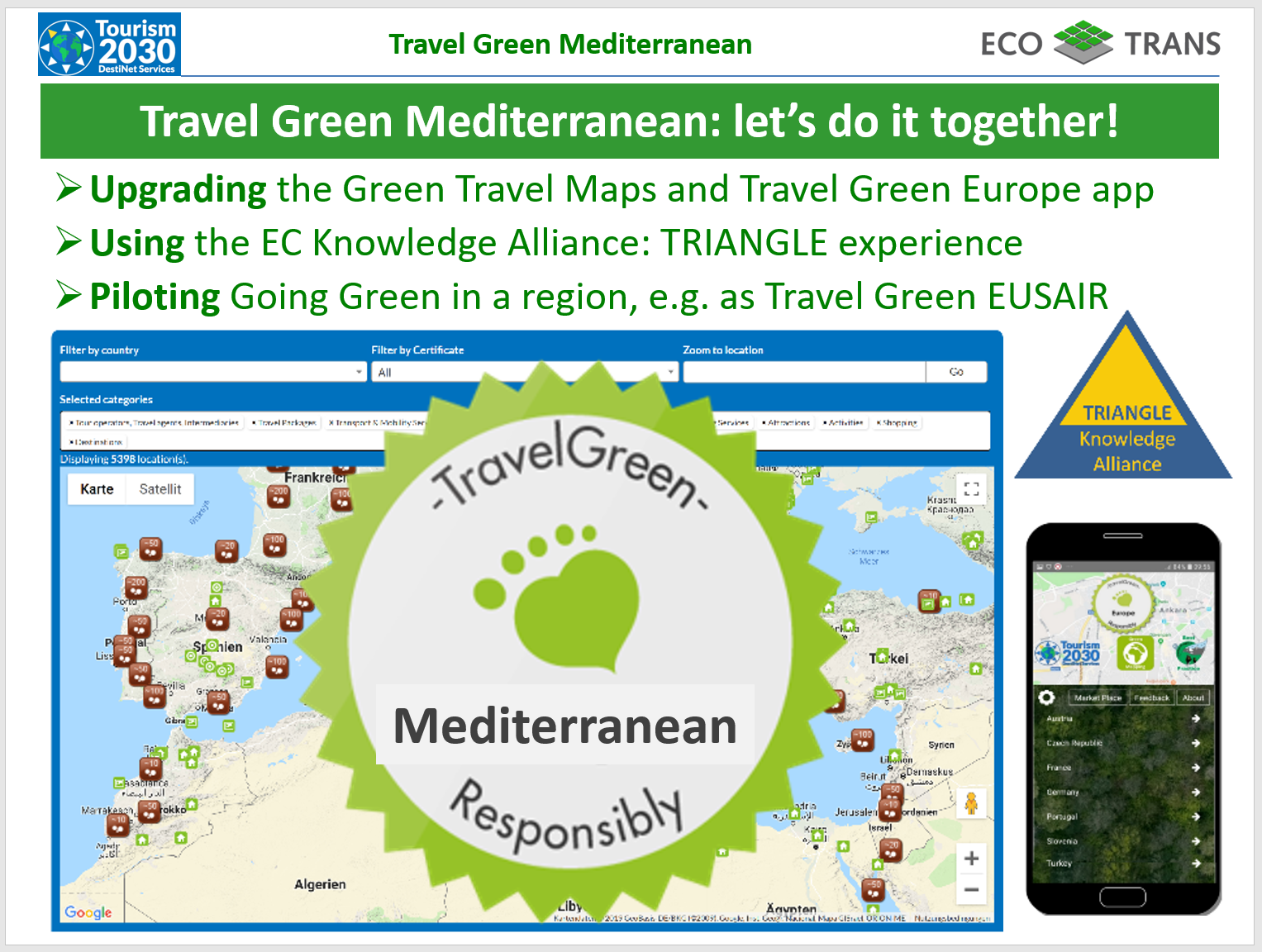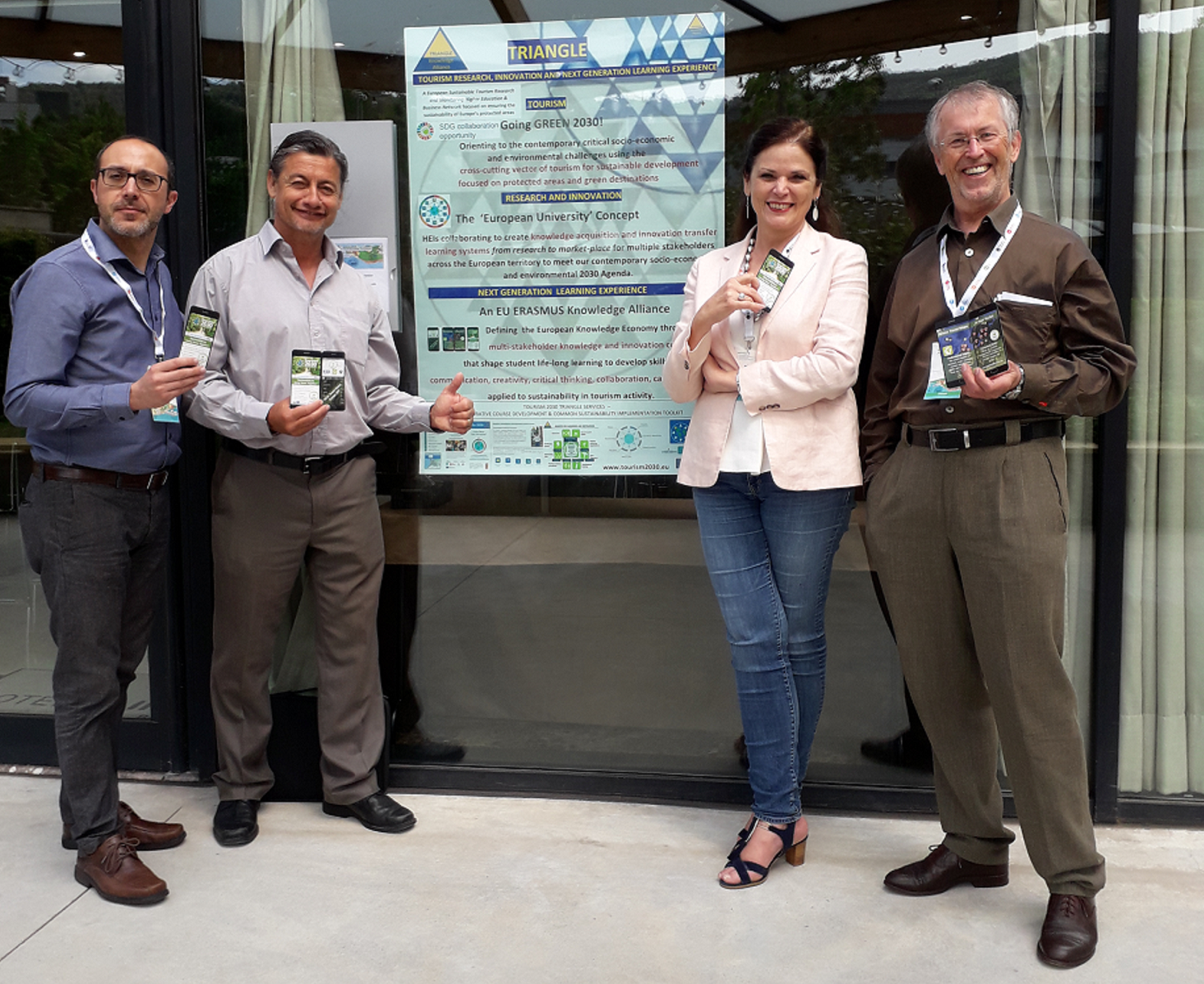 Prof. Xavier Font (Surrey University), Gordon Sillence (Ecotrans), Prof. Maria Gravari-Barbas (Paris 1 Panthéon-Sorbonne University) and Herbert Hamele (Ecotrans) framing the TRIANGLE poster at the Mediterranean Sustainable Tourism Convention 2019 in Barcelona.
To help the businesses and destination to become more competitive and sustainable and to support their visibility and market access to tour operators, booking services and travel agencies Herbert Hamele recommends the collaboration with the Erasmus+ funded European TRIANGLE Knowledge Alliance for Sustainable Tourism and its Going Green Business Programme.
A collaborative Travel Green Mediterranean initiative should be aiming to raise the market share of green tourism from 1% to 30% until 2030 - above all in coastal destinations and islands with protected areas as a flagship contribution to the SDGs 12, 13, 14, 15.
Download the presentation "TRAVEL GREEN MEDITERRANEAN" (PDF, 2MB)

Concerned URL
http://www.medsustainabletourism2019.eu/program-schedule/
Address
Target group(s)
Destinations

,

Businesses

,

Education, Research, Consultancy

,

NGOs, Partnerships, Networks

,

Governments & Administrations
Topics
Value Chain Management & Fair Trade

,

Destination Management

,

Certification & Marketing

,

Climate Change - Energy and Resource Efficiency

,

Knowledge Networking, Training and Education

,

Natural Heritage & Biodiversity

,

Human Rights & Labour Rights

,

Travel, Transport & Mobility

,

Cultural Heritage, Life Styles & Diversity

,

Good Governance & CSR