Azores, 9th December 2019
Arguing the case for using sustainable tourism as a vector for sustainable development, is 1% of green certified tourism worldwide enough to set up sustainable business models for the 99% to follow in the next ten years, ie by the end of Agenda 2030 in order to minimiize the employment, climate change and biodiversity crises?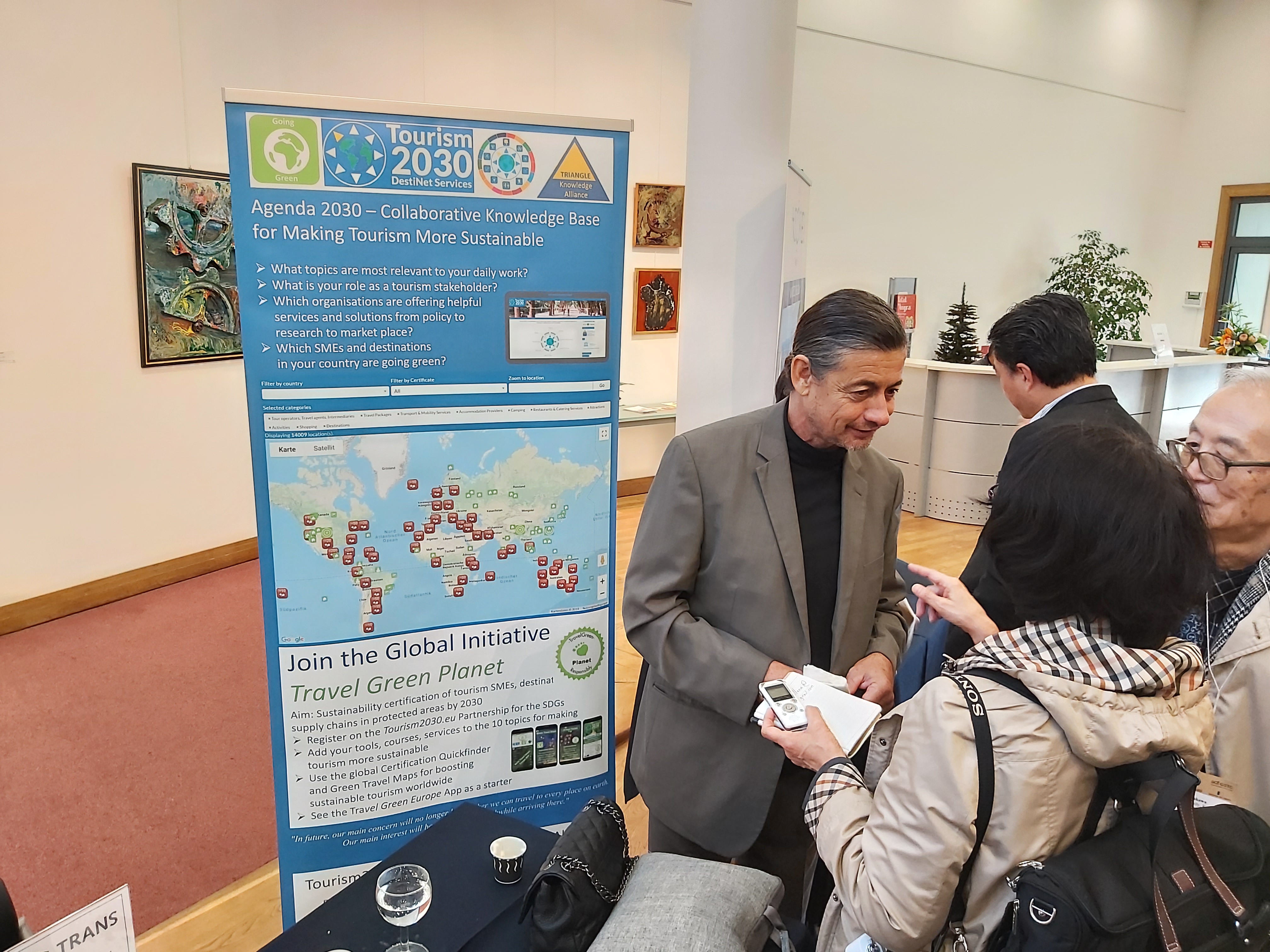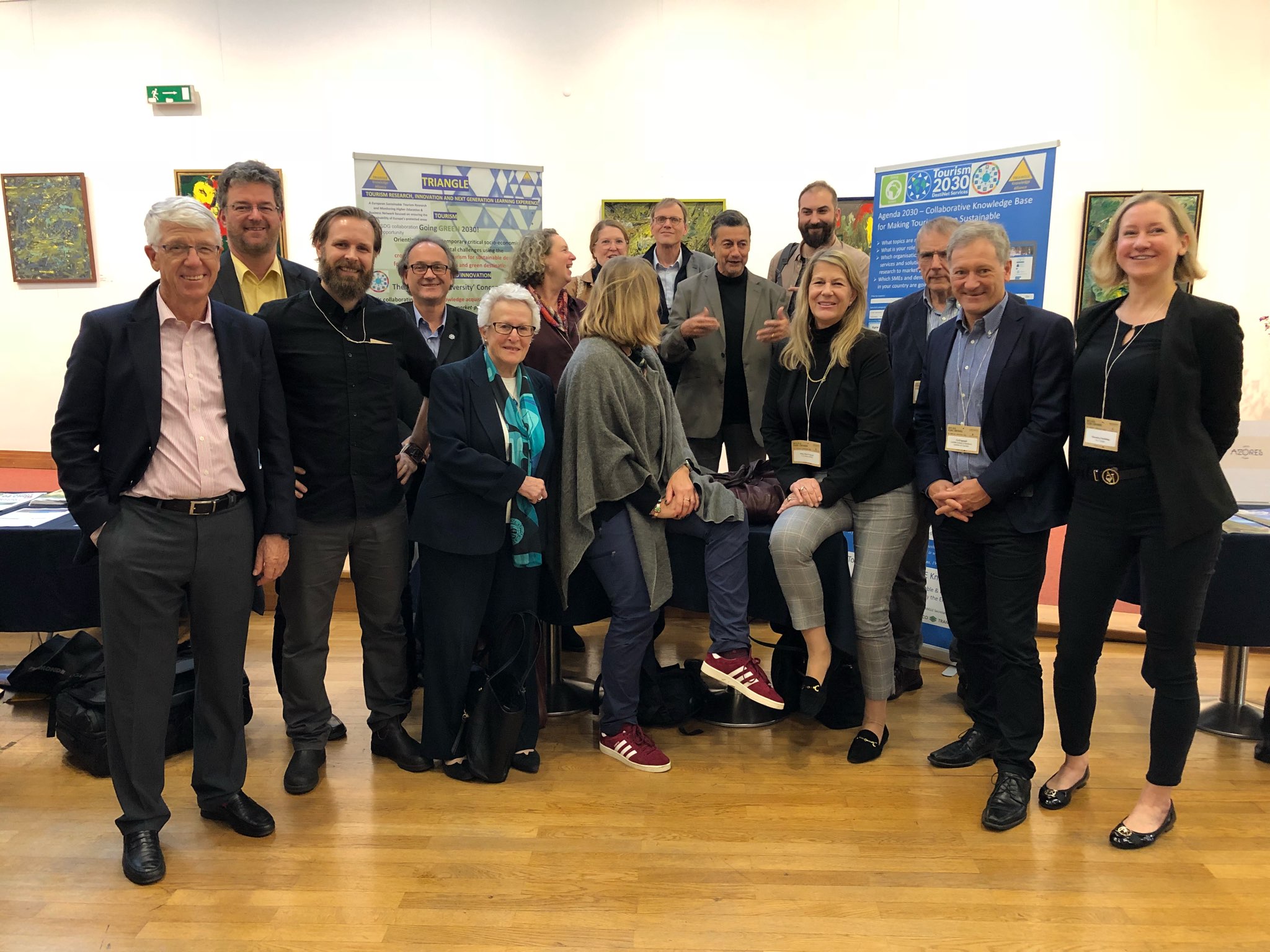 Collaboration Initiative for boosting sustainable tourism
ECOTRANS together with the TRIANGLE Knowledge Alliance in Europe presented the the Travel Green Planet 2030 Initiative at the International GSTC Conference 4th - 7th December 2019 on the Azores: aiming to certifiy tourism supply chains in all protected area networks by 2030, using third-party sustainability certification to ensure SMEs and destinations in protected areas use less energy, less water consumption, less food and plastic waste, less carbon emissions, provide better working conditions and generate more local income through environmental and sustainably certified tourism businesses, destinations and tour operators worldwide.
Raising the market share of certified businesses from 1% to 10%

The 2020-2030 decade holds three policy cycles to measure the increase in Green spots on the global map of certified tourism supply chains. The challenge to reach 10% and more by 2030 would be better than 1% and is achievable - by using Tourism2030.eu and the Travel Greep Planet Mapping system and App as a cluster of stakeholders across specifically defined territories, eg protected areas, local municipalities, regions, nations, European regions, sub-global regions, etc... the tools and the stakeholders can collectively achieve this goal. In this way Ecotrans propose to use SDG 12 as a real driver of the 2030 sustainable development Agenda, planning a decade - three policy clycles- of action to realise SDGs 8, 12, 13, 14 and 15, through SD 17 Partnerships.
Showing the Travel Green Planet Maps at ITB 2020
Altogether national and international initiatives and networks were asked at the GSTC conference to join their forces, share their strengths and create synergies for speeding up in mainstreaming responsible and sustainable tourism. This clustering process will use ITB 2020 on March 4th at 16.00hrs to realise the partnership work in a common presentation that will include UNEP, UNWTO, UNESCO, Ecotrans, WWF, Europarc, Green Destinations, SUNx, GSTC, Germany Travel and many others who will form the initial clustering process for others to join. This will all be hosted by ITB and run for the decade as the Tourism2030 Countdown Clock Initiative by tourism sector stakeholders for the 2030 goals.

With you?
PLEASE find out more by further contacting us at ECOTRANS to discuss if you are interested in joining the Travel Green Planet 2030 Initiative.
See: Travel Green Planet introduction to the GSTC (pdf)
Contact: gordon.destinet@ecotrans.de , herbert.hamele@ecotrans.de