Experts Support Services
Welcome to the Tourism2030 Experts Support Services!

This is the welcome page for the Expert Support Services that are part of the ETGG 2030 Training Programme. Experts can log into their personal accounts from here, whilst others can see what expert services are available.
A >

B >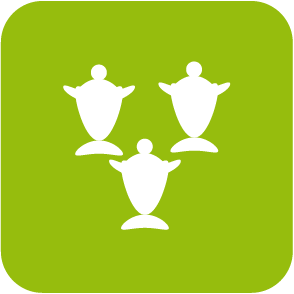 C


A Join the Tourism2030
Experts Pool


B Experts
Work Desk


C Use the Best Practice
Expert System


Enter here to view:

Tasks Description

Tourism2030 Accreditation

Induction Webinar

Services and Remuneration

Experts Pool

Open up your Coaching Portfolio: Access your 'RU Ready for Certification?' Tool


Reporting: of SME certification process and SDG contribution.

Promotion: Tourism2030 & Going Green for SMEs


Questions & Answers giving you expert advice on the best practice.
Who is an ETGG2030 Going Green expert?
Experts are sustainable tourism professionals who have been trained to work on the Tourism2030 SDG17 Collaboration Platform and use the ETGG2030 Going Green Toolkit to coach SMEs through the process of sustainability certification and supply chain mapping.
Which types of SMEs are the experts helping?
The experts will apply the system to raise the sustainability of following types of SMEs:

Hotels and similar accommodation (NACE 55.10)

Holiday and other short-stay accommodation (NACE 55.20)

Camping grounds, recreational vehicle parks and trailer parks (NACE 55.30)

Travel agency, tour operator reservation service and related activities (NACE 79)
Are you an SME looking for expert help?
Use the Ask Expert system to find support to go green or look at the Experts Pool to find someone in your country or region. If their is no national contact, please use the European Expert level service.
Are you a tourism sustainability expert interesting in joining the ETGG2030 experts pool?
lf your training and interests are in the field of sustainability, you might consider joining the experts pool to offer destinations and SMEs the Going Green 2030 service in your area. Please contact us to find out more about the accreditation of experts to the system.
Are you an expert coaching an SME to go green?
Experts who are already coaching SMEs through the Going Green process can log in to their R U Ready for Certification Portfolio here.
How can destinations and business support organisations use the Going Green Expert Services?
If you are a national, regional or local administration, you might consider applying the Going Green 2030 system to a specific sector or region within your authority. This would enable you to offer a service to all tourism businesses in the territory to cluster into certifed supply chains based aound your travel and tourism offers.
Experts are here to give you decision support and advice on how you can take up the service to build your own national, regional or local clusters to offer the SME sustainabily certificaton programme to improve and then monitor and report on your own performance indicators in the Agenda 2030 SDGs.
How does a Certification Cluster manage and monitor its experts?
A Tourism Sustainability Certification Cluster will be managed by a secretariat who will appoint and register experts on the system. National Experts may be appointed at the European cluster level after receiving training on the system. In both cases the expert will appear on a central Local to Global ETGG2030 Experts Register maintained at the European level and be publically promoted in the ETGG2030 Experts Pool Map on Tourism2030. Their work will be facilitated and monitored using the Tourism 2030 Portal Experts Services support system.
How can I use the Best Practice Expert System?
The Best Practice Expert System works on a set of Frequently Asked Questions (FAQs) that offer users answers that lead to best practice examples of how to implement sustainability thinking in their businesses.