MARKET PLACE
Many "green", "responsible", "sustainable", "ecological" information, marketing and booking services are committed to raise the market share of sustainable and responsible tourism. The Tourism2030 Market Place provides transparency and gives you access to 200+ certification programs on the Global Certification Quickfinder and 18,000+ certified businesses, destinations and tour operators on the global Travel Green... Maps.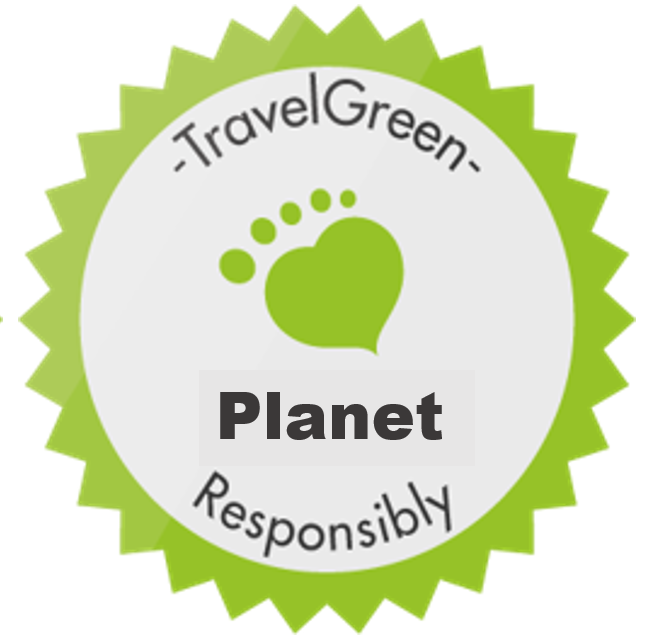 WELCOME TO THE WORLD'S LARGEST INDEPENDENT 3RD PARTY CERTIFIED SUSTAINABLE TOURISM MARKET PLACE
FULL TRANSPARENCY OF GREEN SUSTAINABILITY CREDENTIALS ON THE GREEN TRAVEL MAPS WITH OVER 18,000 SUSTAINABLY CERTIFIED TOURISM PLACES, PRODUCTS AND SERVICES - ALL LINKED TO THEIR CERTIFICATE'S PROFILE.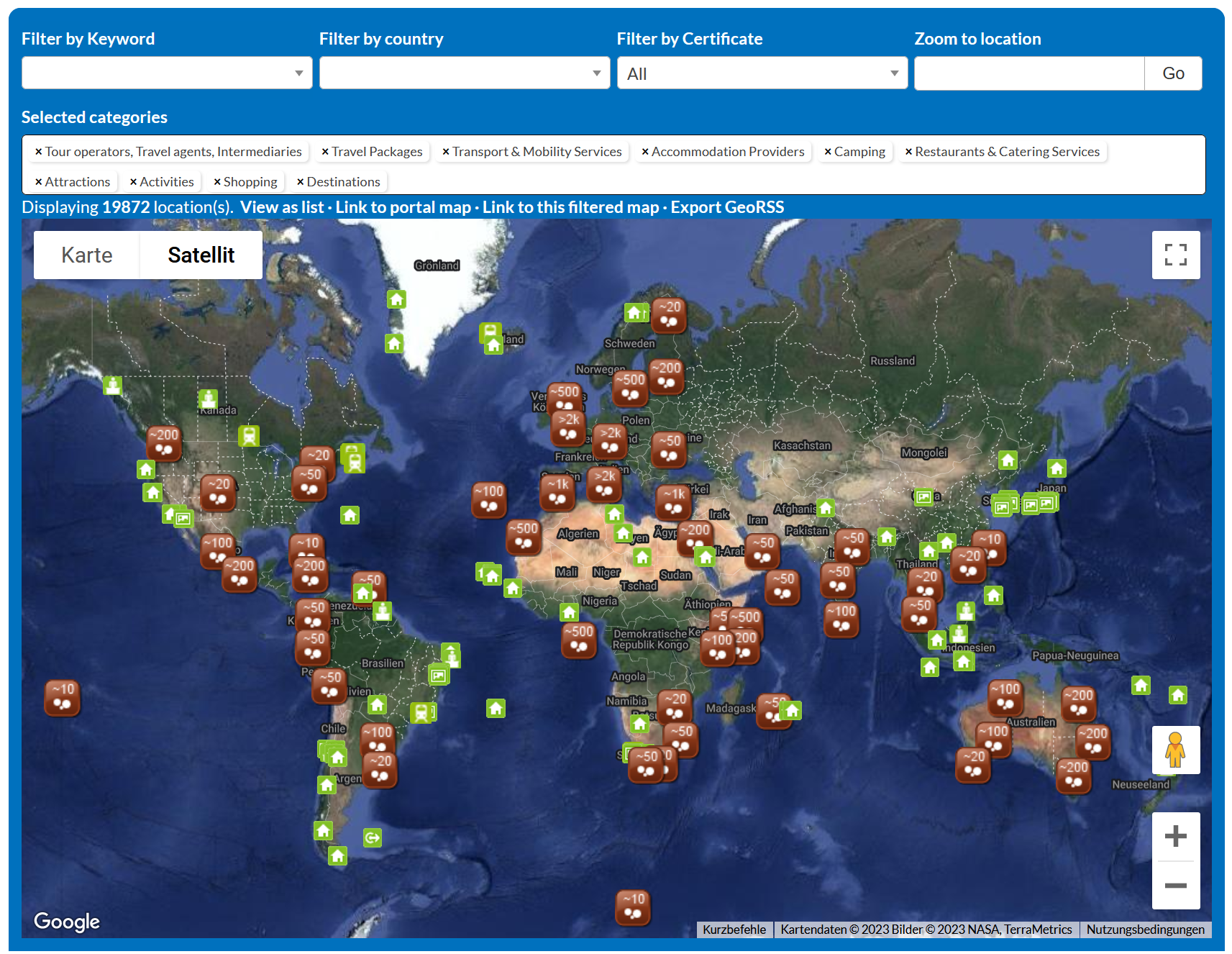 CHECK OUT THE CERTIFICATION SYSTEMS IN THE CERTIFICATION QUICKFINDER DIRECTLY!  

See the Travel Green Planet Mapping System used in the
European Tourism Going Green 2030 project...
.. then use the system to make your own maps and listings of
key tourism sustainability stakeholders
| | |
| --- | --- |
| | The content of this website represents the views of the authors only and is their sole responsibility; it cannot be considered to reflect the views of the European Commission and/or the European Innovation Council and SMEs Executive Agency (EISMEA) or any other body of the European Union. The European Commission and the Agency do not accept any responsibility for use that may be made of the information it contains. |