Workshop "DestiNet for Destinations - from regional networking to international marketing"

The CSR days at Vienna Tourism Fair are organised by NFI and ECPAT.
On Friday, 11th January, 10:30 - 12:00 ECOTRANS, OEAR and TravelMotion present new opportunities, practical examples and steps to bring responsible & sustainable tourism to the global market:
how to assess map our green tourism and travel experiences on the DestiNet platform?

how to promote our green tourism to tour operators, travel agencies and tourists?
The workshop is of special interest for destinations,
green businesses, travel agecies, certificates and brands, networks and individuals who are working for making tourism more sustainable in Europe
Speakers:
Herbert Hamele/ECOTRANS (DestiNet online platform for sustainable tourism networking)
Karl Reiner/Österreichische Arbeitsgemeinschaft für eigenständige Regionalentwicklung (Examples from Österreich)
Volker Schmidt/Travelmotion (Information service to travel agents in Germany)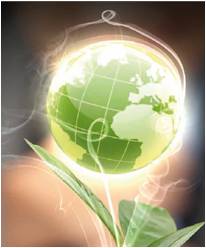 Workshop "DestiNet für Destinationen - von der regionalen Vernetzung bis zur internationalen Vermarktung"

Die CSR Tage auf der Wiener Ferienmesse werden von NFI und ECPAT organisiert.
Am Freitag, den 11. Januar, 10:30 - 12:00 präsentieren ECOTRANS, OEAR und TravelMotion neue Möglichkeiten, praktische Beispiele und Schritte zur internationalen Bekanntmachung und Vermarktung von verantwortlichen und nachhaltigen Tourismusmusangeboten:
wie können wir unsere grünen Freizeit- und Erlebnisangebote erfassen und auf der DestiNet Plattform präsentieren?

wie können wir unser grünes Angebot geeigneten Reiseveranstaltern, Reisebüros und potentiellen Gästen bekannt machen?
Der Workshop richtet sich an Vertreter von Zielgebieten, grünen Tourismus- und Freizeitbetrieben, Zertifikate und Marken, Netzwerke und Personen, die sich für einen nachhaltigen Tourismus in Europa einsetzen.
Referenten:
Herbert Hamele/ECOTRANS (DestiNet– Internetplattform zur Vernetzung von Nachhaltigem Tourismus)
Karl Reiner/Österreichische Arbeitsgemeinschaft für eigenständige Regionalentwicklung (Beispiele aus Österreich)
Volker Schmidt/Travelmotion (Infoservice für Reisebüros in Deutschland)