Responsible Recovery of Tourism: The One Planet Vision
On World Environment Day, the One Planet Network released the One Planet Vision for a Responsible Recovery of Tourism providing strategic guidance for the recovery of the tourism sector in line with UNWTO priorities.
The vision is shared by the members of the One Planet Sustainable Tourism Programme and partner organizations. It calls for a responsible recovery of the tourism sector from the COVID-19 crisis. A recovery which is founded on sustainability, to build back better, and which therefore can underpin the resilience of the tourism sector.
Link: One Planet Vision for a Responsible Recovery of Tourism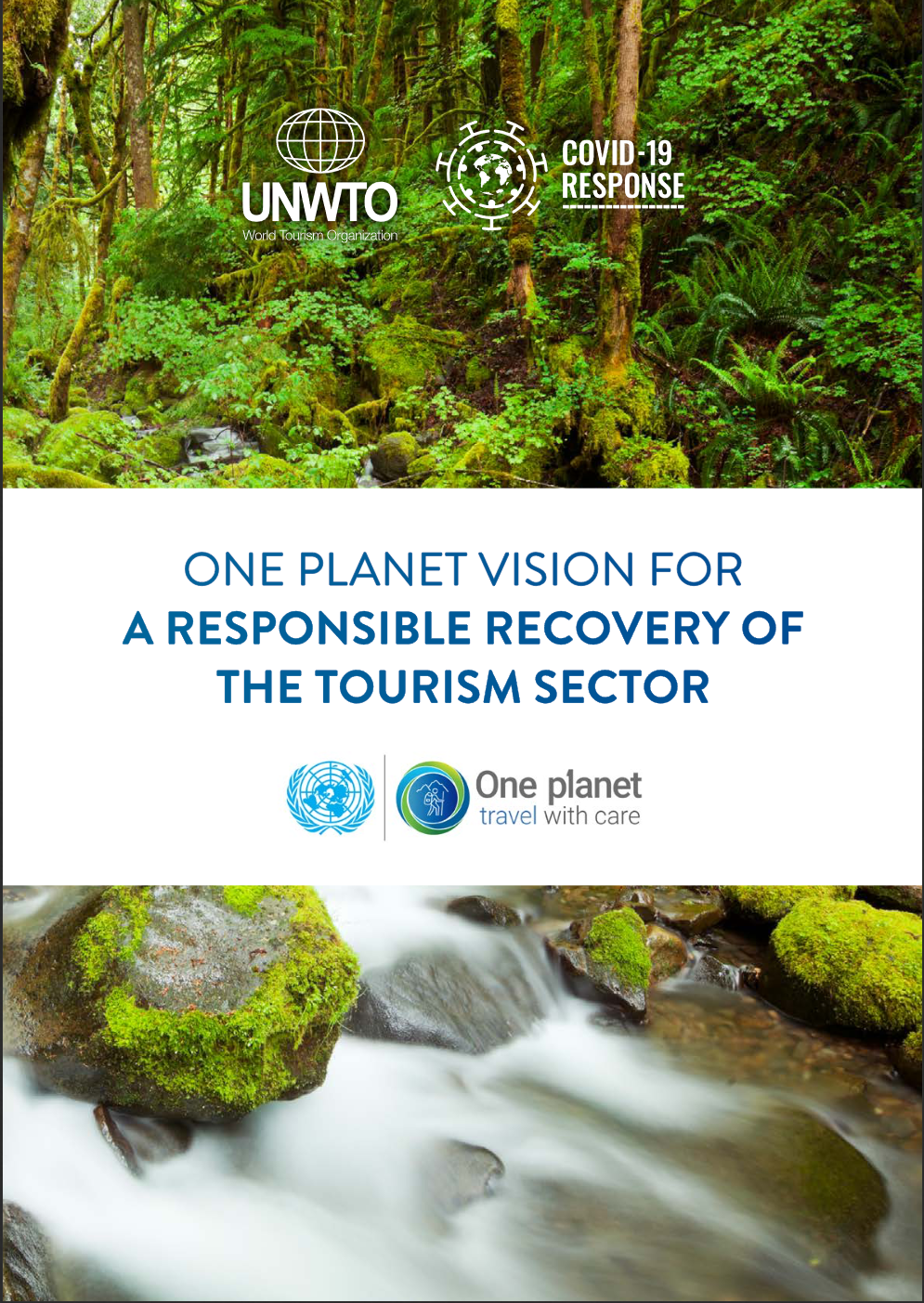 Address
Keywords
Covid-19
Target group(s)
NGOs, Partnerships, Networks

,

Governments & Administrations
Topics
Good Governance & CSR