INSPIRECO: Isparta starts European Ecotourism project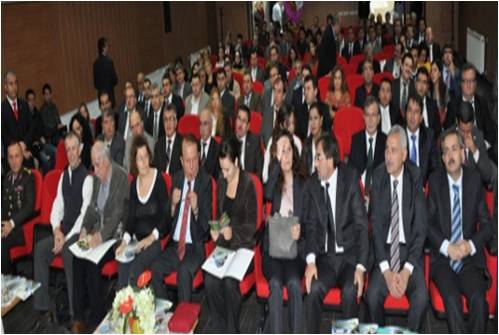 The province of Isparta/Turkey starts a 2-years project with partners in Turkey, Greece, Slovenia, Italy and Germany: INSPIRECO (Inspiring new vocations in Ecotourism: a case study for Isparta) is supported by the European Leonardo da Vinci - Life Long Learning Programme.
At the kick-off workshop about 100 stakeholders from the administration, from universities, NGOs and the tourism sector presented the project and international initiatives, discussed their expectations and approach to use latest results from other European projects and to adapt them to their needs. The DestiNet platform with its tools will be used to bring the stakeholders together, to innovate and to facilitate the market access for their Ecotourism products.
Contact: Mr. Yasin Dogan/ISPARTA VALILIGI (coordinator), yasindogan@gmail.com
Address
Keywords
training, ecotourism, knowledge networking,
Target group(s)
Destinations

,

Businesses

,

Education, Research, Consultancy
Topics
Knowledge Networking, Training and Education