CERTIFICATES, LABELS, STANDARDS
Since 1993 ECOTRANS has continuously compiled and updated the global list of environmentally friendly and sustainable tourism certification programs, labels and standards. As the certification programmes are now and then changing their standards or their assessment procedure, ECOTRANS updates their profiles accordingly.
Coming soon: "Global Certification Quickfinder"
Transparency on Sustainable Tourism Certification

Since the first eco-labels for tourism 30 years ago meanwhile more than 200 certificates are operating world wide. ECOTRANS is continuously updating and expanding the global list of environmental and sustainability certificates with their profiles.

Where do they operate?

Who can be certified?

How far do their criteria cover all su

stainability aspects?

How credible is t

heir auditing system?

Do they show their certified tourism on the public Tourism2

030 Market Place maps?

All Certificates Worldwide

See the list of all certificates worldwide

Is your certificate missing? Send your certification profile to ECOTRANS!

SELECTION
Global certificates (operating in two or more global regions)
European Certificates (operating in two or more countries)
National or sub-national Certificates in Europe

Certificates in Africa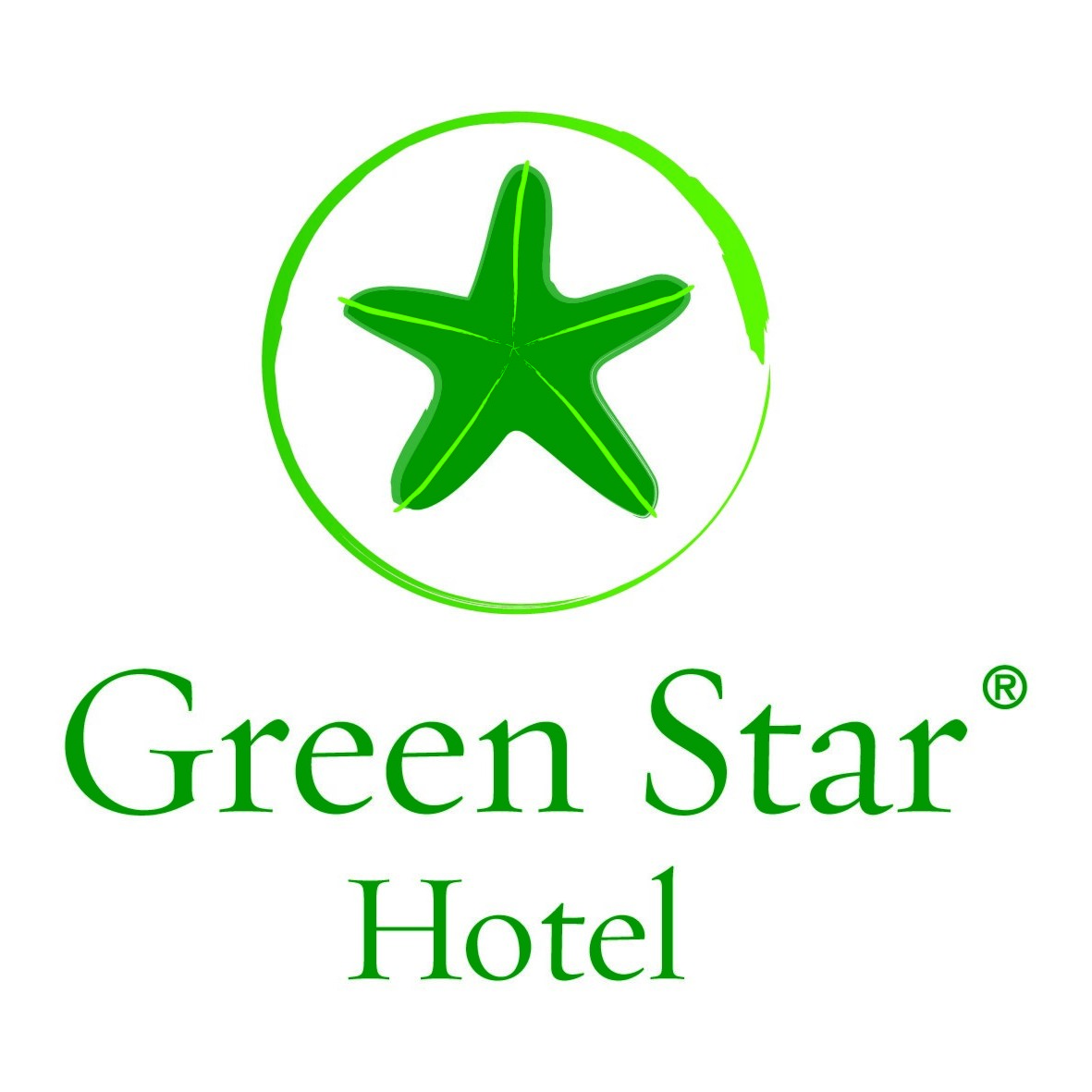 Certificates in the Americas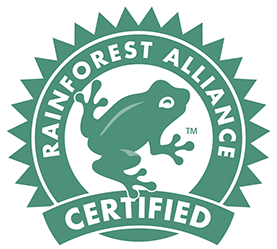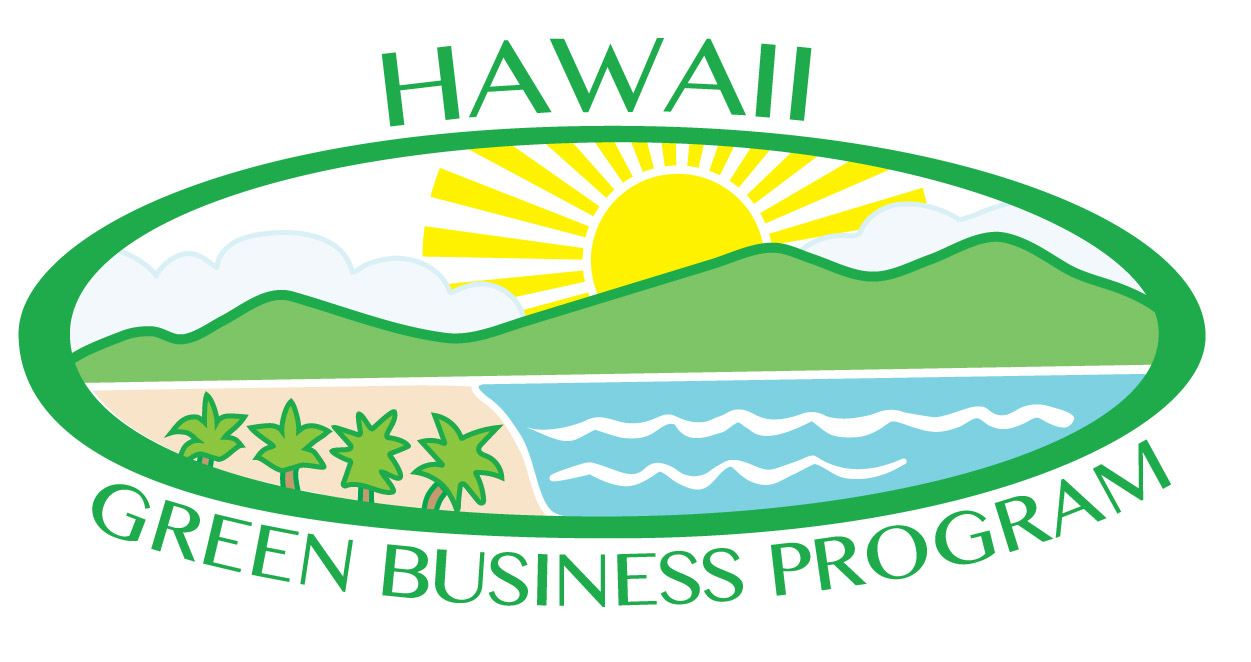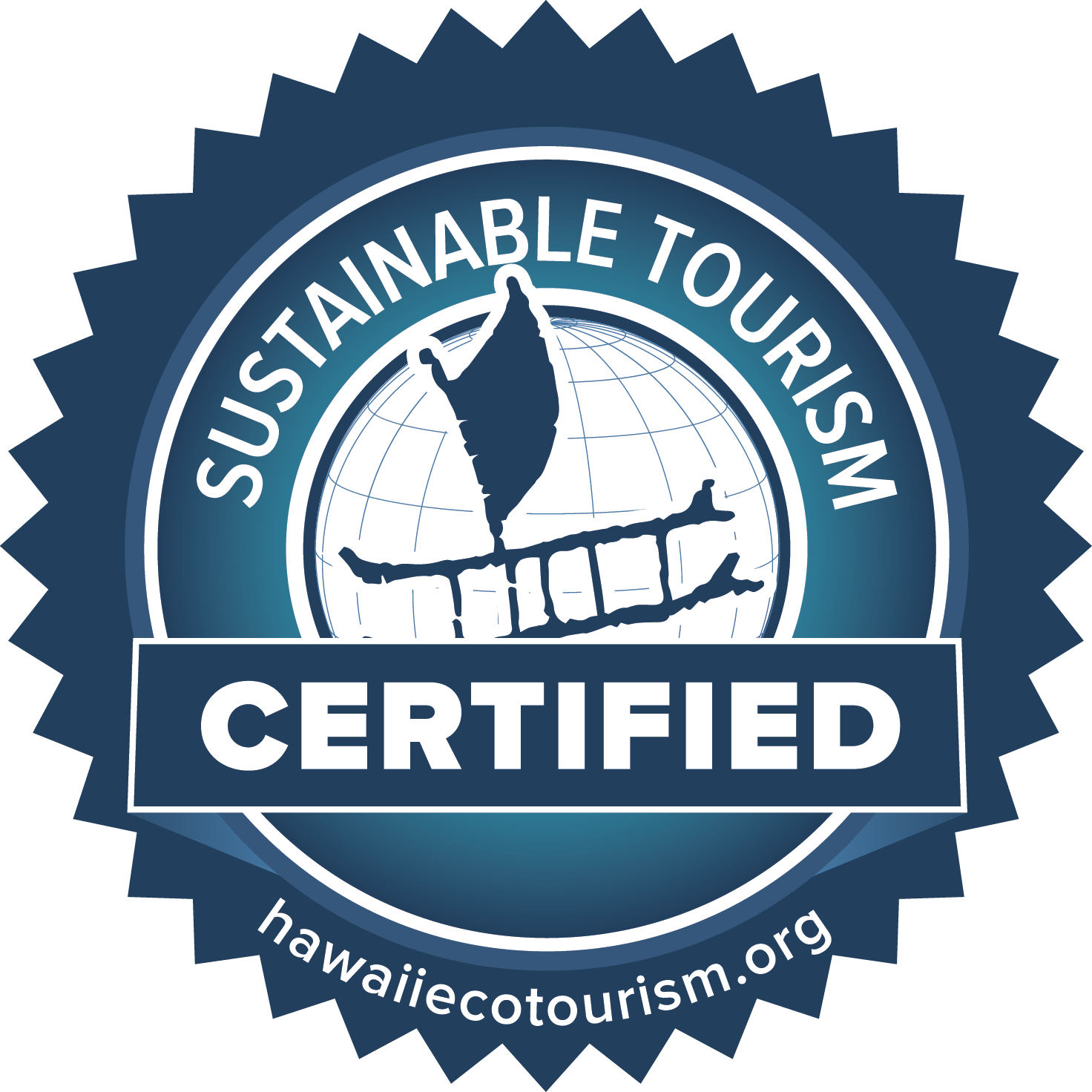 Certificates in the Asia & Pacific region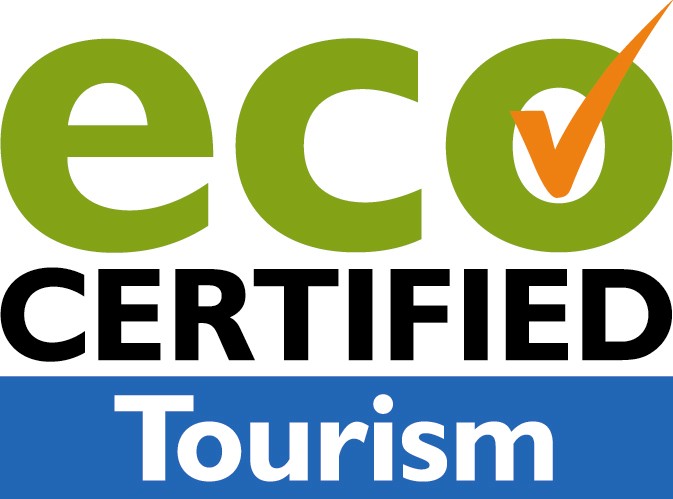 GSTC for international recognition

The Global Sustainable Tourism Council (GSTC) has developed and is using the Global Sustainable Tourism Criteria as base for the international recognition of standards and certification programmes. ECOTRANS recommends all stakeholders to use the GSTC criteria as guidance for making tourism more sustainable.
| | |
| --- | --- |
| Your certificate, label or standard is missing? | |
Accessibility Label Scheme
Act for Responsible Tourism
Adventure Green Alaska (AGA)
Alpine Pearls
American Society for Testing and Materials (ASTM)
Associação Casas Brancas
Audubon International
Austrian Ecolabel for Tourism
Authentic B&B écoresponsable
Bandera Azul Ecológica
Bandiere Arancioni
Bay Area Green Business Program
Bayerisches Umweltgütesiegel für das Gastgewerbe, Germany
Bergsteigerdörfer
BioHotels, Europe
Bioland
Biorismo
Bio-Siegel
Biosphärengastgeber
Biosphere Responsible Tourism label, global
Blaue Schwalbe, Europe
Blue Flag, Global
Brazilian Sustainable Tourism Standard
Breeam
Calidad Galapagos
California Green Lodging Program
Certification for Sustainable Tourism (CST), Costa Rica
Certification for sustainable transportation
Certified Green Hotel
Chouette Nature
Cittaslow
Clean Tourism Certificate
Climate Action Certification Program (CACP)
Club de Producto Turístico Reservas de Biosfera Españolas – Reserva Mundial de la Biosfera La Palma
Connecticut Green Lodging Certification Program
Control Union Green Choice
Couvert
David Bellamy Conservation Award, UK
DEHOGA Umweltcheck
Delaware Green Lodging
Der Blaue Angel
Deutsches Institut für Nachhaltigkeit und Ökonomie
DGNB Certification
Distinción Turismo Sustentable
EarthCheck
ECEAT Quality Label, Europe
echt Schwarzwald
Eco Awards Namibia
ECO Certification, Malta
Eco Crown Hostpitality
ECO XXI
ecoBiz Queensland
ECOCAMPING
Eco-Friendly STAR Accreditation
écogîte
EcoGuide Certification
Eco-Hotel Certification TÜV Rheinland
Eco-label "Donana 21", Spain
Ecolabel Czech Republic
EcoLabel Luxembourg
Eco-Lighthouse
Ecolodges of Australia
ECOPROFIT
EcoResort Quality Seal
ECORISMO
Ecoristorazione Trentino (IT)
Eco-Romania
EcoRooms & EcoSuites
Ecotel (New Delhi Services)
Ecotourism Australia - ECO Certification Program
Ecotourism Certification Programme
Ecotourism Label, Ireland
Ecotourism Norway
Ecovin
EIFEL - Qualität ist unsere Natur, Germany
EMAS (Eco-Management and Audit Scheme) Help Desk, Europe
Emblem of Guarantee of Environmental Quality, Spain
Emeraude Hotelier
Encouraging Conservation in Oklahoma
Entreprise Ecodynamique Bruxelles
Environmentally Sustainable Accommodations International Standard (ESAIS), Japan
Estonian Ecotourism Quality Label
European charter for sustainable tourism in protected areas
European Ecolabel for tourist accommodation services and camp site services
European Ecotourism Labelling Standard (EETLS)
European Wilderness Quality Standard
Fair Trade Tourism
Fairpflichtet
Feinheimisch
Flocon Vert
Florida Green Lodging Program
Fly-360-Green
Gîtes Panda, Belgium
Gites Panda, France
Global Destinations Sustainability Index
Global Ecosphere Retreats® (GER)
Golf und Natur
GREAT Green Deal Guatemala
Green and Ecotourism Certification Program Botswana
Green Brands
Green Business Certified
Green Bussiness Bureau
Green Certificate, Latvia
Green Choice
Green Concierge Certification Program
Green Destinations Certification
Green Dragon Environmental Standard, United Kingdom
Green Flag Award, United Kingdom
Green Globe
Green Growth 2050 - Travel Beyond
Green Hospitality Award
Green Key
Green Key Eco Rating Program
Green Leaf Business Scheme, United Kingdom
Green Leaf Foundation
Green Lodging Michigan
Green Lotus Label
Green Pearls Unique Places
Green Restaurant, USA
Green Seal, U.S.A.
Green Star - Yesil Yildiz Turkey
Green Star Accreditation
Green Star Hotel, Egypt
Green Tourism Businesses Scheme
Greenline Certification
GreenSign - InfraCert GmbH
GSTC Standards
GT Active
Hawaii - Green Business Program
Hawaii Ecotourism Association Sustainable Tourism Certification
Heritage Environmental Rating Programme
HI Quality & Sustainability Certification
Hilton Lightstay
Hoteles + verdes
ibex fairstay
International Organization for Standardization ISO
Kenya Eco-Rating Certification Scheme
Leaders in Environmentally Accountable Foodservice (LEAF), Canada
Leadership in Energy and Environmental Design (LEED) for Hospitality
Legambiente Turismo
Maine's Environmental Leader Certification Lodging Businesses
Marchio di Qualità
Maryland Green Travel Program
Missouri Certified Green
myclimate
NABERS
National Tourism Accreditation Framework NTAF, Australia
Nature's Best, Sweden
Naturland
Naturpark Wirt & Hotel
Naturparkwirt
NC GreenTravel Initiative Program
New Hampshire Sustainable Lodging and Restaurant Program
No Co2 Certification
Nordic Swan
Norway Sustainable Destination
Oregon Bed and Breakfast Guild Green Certification Program
PAN PARKS Initiative
Partner Biosphärengebiet Schwäbische Alb
Partner Biosphärenreservat Flusslandschaft Elbe
Partner Biosphärenreservat Kartstlandschaft Südharz
Partner Biosphärenreservat Oberlausitzer Heide- und Teichlandschaft
Partner Biosphärenreservat Schalsee
Partner Biosphärenreservat Spreewald
Partner Biosphärenreservat Südost-Rügen
Partner Biosphärenreservat Vessertal-Thüringer Wald
Partner der Nationalen Naturlandschaften
Partner des Biosphärenreservates Bliesgau
Partner Müritz Nationalpark
Partner Nachhaltiges Reiseziel
Partner Nationalpark Bayerischer Wald
Partner Nationalpark Eifel
Partner Nationalpark Hainich
Partner Nationalpark Harz
Partner Nationalpark Jasmund
Partner Nationalpark Kellerwald-Edersee
Partner Nationalpark Sächsiche Schweiz
Partner Nationalpark Unteres Odertal
Partner Nationalpark Vorpommersche Boddenlandschaft
Partner Nationalpark Wattenmeer- Niedersachsen
Partner Nationalpark Wattenmeer Schleswig-Holstein
Partner Naturpark Eichsfeld-Hainich-Werratal
Partner Naturpark Uckermärkische Seen
Partnership for a Sustainable Georgia
Peak District Environmental Quality Mark, United Kingdom
PLANET 21 program
Programa Nacional de Auditoría Ambiental (PNAA)
Prüfzeichen Schorfheide-Chorin, Germany
Q Certification H&R
Q certification Tourism
Qualitäts- und Umweltsiegel für den Kanutourismus
Quality Label for Hotels, Croatia
Quality Matters - Qualitätsoffensive Naturparke
QualityCoast Award
Qualmark, New Zealand
Rainforest Alliance Certification Programme
Reise für Allen
Respecting our Culture (ROC)
Responsible Tourism Tanzania
Rhode Island Hospitality Green Certification for the Hospitality and Tourism Industry
Samo
Sapmi Experience
Schmeck den Süden Gastronom BaWü
Sello Ambiental Colombiano
Sleep Green Hotels
Slovenia Green
Slow Food
Small and family run "ECO Hotels"
SmartVoyager, Ecuador
Solar-Signet
South Carolina Green Hospitality Alliance
South Luangwa Eco Awards
Stay Green Illinois
Sustainable Restaurant Rating
Sustainable Slopes
Sustainable Tourism Development Index (STDI) by ehc
Sustainable Tourism Eco-Certification Program STEP, U.S.A.
Terres de l'Ebre Brand
The Green LeafTM Eco Standard
The Seychelles Sustainability Label
The Sustainability Code / Der Deutsche Nachhaltigkeitskodex
The UNESCO MAB Programme
TOFTigers PUG Ecorating
TourCert
Tourism Green Impulse
Tourisme et Handicaps
Travel Green Wisconsin, USA
Travelife
Travelife (Accommodations)
Travelife (Tour Operators & Travel Agents)
TripAdvisor Green Leaders Program
Umweltgütesiegel auf Alpenvereinshütten
Vermont Green Hotels
VIABONO
Virginia Green
Wanderbares Deutschland Qualitätszeichen