Fundación Montecito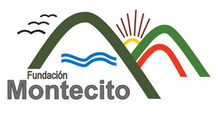 Our role as non-profit environmental small NGO, is to benefit environment and our diverse interactions with it (including tourism of course) looking for a wise use of nature and sustainability in every activity; specially on Andean mounts and wetlands, focused now in two regions of Colombia (Boyacá, Santander), with a particular attention to Lake Tota (working via Causa Tota) our biggest and highest lake in the country. Please visit our website for more details.
In relation to sustainable tourism, eco-tourism and/or tourism of nature, we do have the initiative called VisitSugamuxi, it is a guide for tourists and travellers to the region of Sugamuxi in the middle of Colombian Andes; which is fully linked to support the environmental work we do.
As NGO we are also linked to, and members of the World Wetland Network (WWN), a network of small and medium sized NGOs around the planet, working to protect wetlands.