Nature & Portugal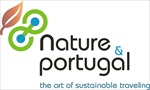 Nature & Portugal is a new project that works with sustainable tourism practices. Due to our huge network we make personalized packages according to the wishes of our clients in a sustainable way.
We also do education and investigation in sustainable areas such as environment, social and economical development.
When we do ours trips we also work in nature conservation and with local populations consolidating with ecotourism.
Firstname
Sara
Lastname
Duarte
Job Title
Manager
Organisation
Nature & Portugal
Postal Address
Rua António Xavier Machado Cerveira
Phone Number
+351915630455
Mobile
+351915630455
Email
info@natureandportugal.com
Webpage
http://www.natureandportugal.com - open in new window
Released
06/04/2012
Contributor
Sara Duarte
Geographical coverage
Portugal,
Type
Businesses
Keywords
destinos, GSTC
Topics
Sustainable Supply Chain Management

,

Destination Management and Good Governance

,

Quality Assessment, Certification and Marketing

,

Climate Change - Energy and Resource Efficiency

,

Knowledge Networking, Training and Education

,

Natural and Cultural Heritage

,

Sustainable Consumption and Production & Tourism

,

Sustainable Transport and Travel
Export for Outlook
vCard Format